The FeelFree Moken 10 Standard V2 Kayak is our best-selling model. There is a reason it was named the "Best sit-on-top kayak" in our Best Fishing Kayaks for 2022 article. If you've been thinking about buying the Moken 10 but aren't completely convinced, then this is the perfect article for you because we're going to break down everything you need to know about this boat to decide whether or not it is right for you.
Overview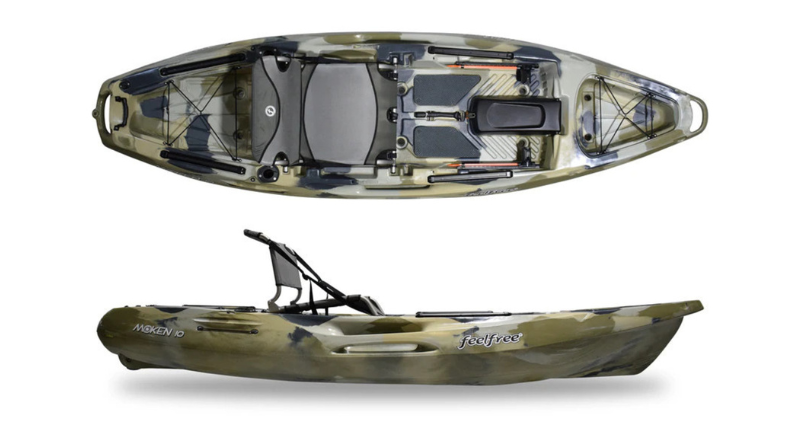 The Moken 10 is perfect for the paddler who wants the comfort, stability, and features of a larger fishing kayak in a smaller but fully capable package. This boat is perfect for paddling or fishing on smaller waters and rivers where maneuverability is valued over speed. It is also a great choice for those who have limited transportation and storage space because of its smaller size.
Specifications

This kayak is 10' long and 33" wide and super stable and maneuverable. It is also fairly lightweight for the number of features it has, coming in at 65 lbs without the seat included. Don't be fooled by its small size; this kayak has a weight capacity of 440 lbs and feels very roomy, even for larger-framed paddlers. That weight capacity also means that bringing extra fishing gear out on the water isn't a problem.
Features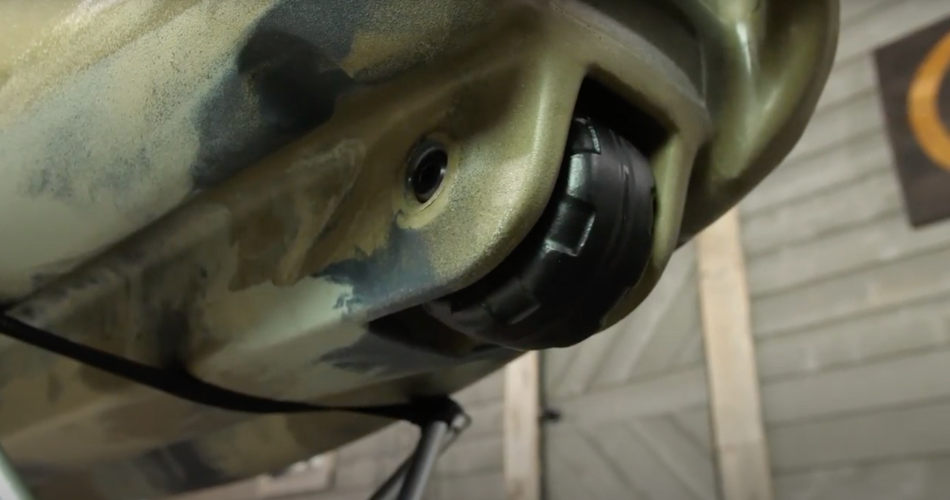 This little boat has just as many features as some of the larger fishing kayaks on the market right now. One amazing feature that FeelFree kayaks have is the patented Wheel In the Keel, which makes transportation to and from your vehicle super easy. It also has molded carry handles to make transportation even easier. Another awesome feature it includes is a reinforced standing platform so you can stand and fish without worry. For added comfort, this kayak has adjustable foot pegs. Even better, it also has Uni-Track Accessory Rails for unlimited outfitting configurations!
Storage

When it comes to storage, this kayak has a ton. It has Tankwell storage with a bungee that is perfect for storing your fishing gear or cooler. It also has a front storage area with bungees to hold some more gear. Plus, this kayak has a front console lid to keep gear extra safe. This boat also has dual paddle keepers so that you can cast a line to catch the big one without worrying about where your paddles are.
Accessories

The Moken 10 has a number of innovative and awesome accessories. This craft has the Multi-Position + Height Adjustable EZ Rider Seat, which is super comfy, so you can stay out catching fish longer. It also has a stand-up leash to make getting up to fish even easier. Perfect for fishing, it has two flush-mounted rod holders with a rod leash, so your rods stay in place when on the water. This boat can also be easily outfitted with the Beaver Tail Rudder for optimal performance.
The Moken 10 V2 Kayak is best-selling for more than one reason. If you think this is the kayak for you and want to come to check it out in person, head down to Ski Shack, and our gear experts will be more than happy to show you the Moken 10s we have left in stock but don't wait too long because this boat will probably sell out again!