Posted on
By Ski Shack
Posted in Clothing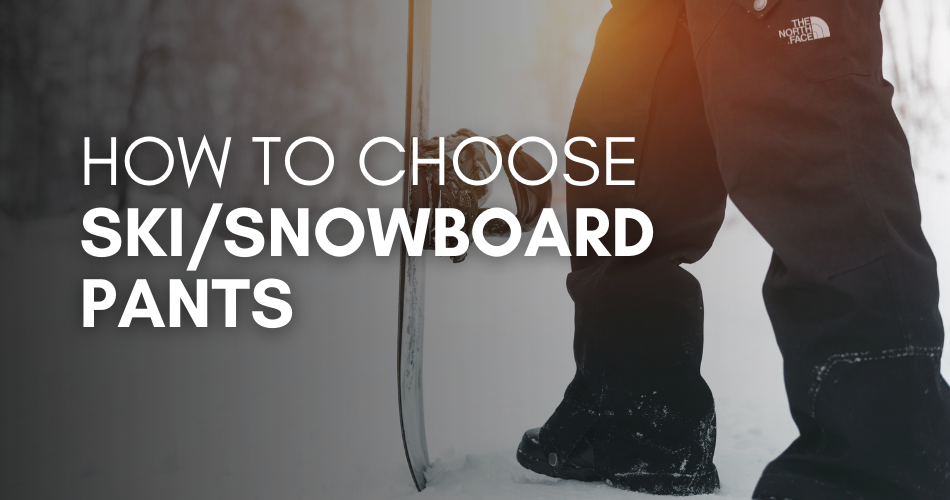 Ski and snowboard pants are an important piece of your cold-weather gear and work hard to keep you warm and dry when you're on the mountain. When picking out a new pair of pants, it's worth taking some time to understand what type of pants are right for you. We're going to tell you everything that you need to know when picking out a new pair of ski or snowboard pants.

Waterproofing and Breathability Ratings

When it comes to picking pants, you should check and see what the waterproof and breathability rating is on them. Waterproof and breathability ratings usually range from 5,000 to 20,000mm, and the higher the number, the more waterproof and breathable the pants are.
Another factor that affects waterproofing is seam taping. There are two types, full seam taping and critical seam taping. Full seam taping is where all seams are taped, and critical seam taping is when only critical seams are taped. You should pick the amount of waterproofing and breathability based on the region where you'll be skiing or riding most. Areas like Washington require higher waterproofing since it has a wetter climate, while places like Utah don't need as much since it is drier.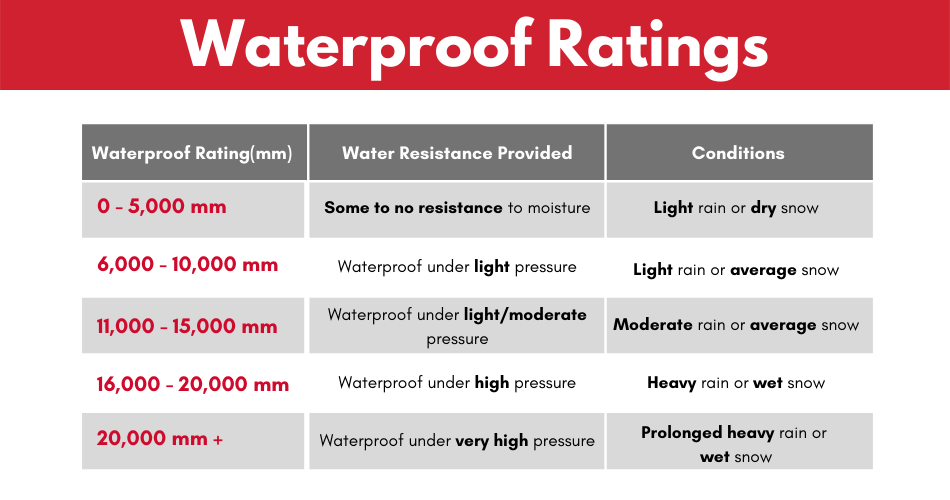 Fit

The fit of the pant is more of a personal preference and typically does not affect your performance unless it is limiting your mobility. That being said, fit can typically be broken down into slim, regular, and loose. When picking out which type of pants you want, it is important to remember that you will likely have a base layer and possibly a mid-layer under them, so you want to make sure that you have enough room. A good way to see if they fit is to try them on with your base layer underneath. If you can't try them on in-store, it's always a good idea to go online and read reviews on how they fit.

Bibs - Pro & Cons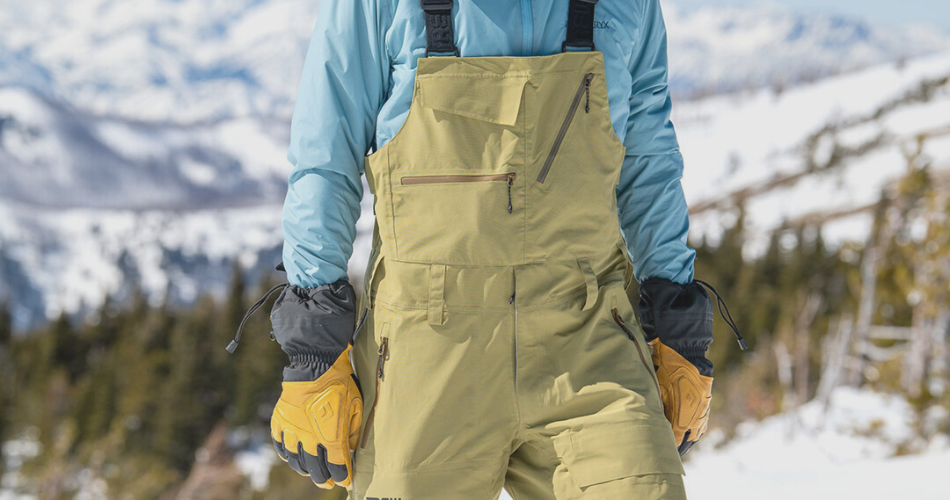 Pro: If you want the ultimate protection from snow down the back, then a bib is the way to go. Bibs also offer a little more wind protection in the front and waistband-free comfort. They can also be more comfortable and offer a wider range of motion.
Con: The downside of a bib is that they are normally heavier and more expensive than pants. Oh, and they're a bit of a pain to use the bathroom in unless they have a zippered drop seat for women or a zippered fly for men.

Ski & Snowboard-Specific Features

Like jackets, pants also have ski and snowboard-specific features to make your time on the mountain more enjoyable. Two very popular features are gaiters and venting.
Gaiters are designed to help keep snow out of your boots and lower areas. They can be found under the cuff of your pants and can have hooks, buckles, or even hook-and-loop openings. When getting your gaiters set up, it is important to remember that they go over your boot and not in it.
Vents can help you cool down on the mountain, and they help promote air circulation. These vents are commonly located at the inner thigh inseam and usually have a mesh lining to keep snow from getting in. However, some pants also have zippered vents along the outer seam or across the front. There are even some technical pants that have full-length side zippers for the ultimate temperature control.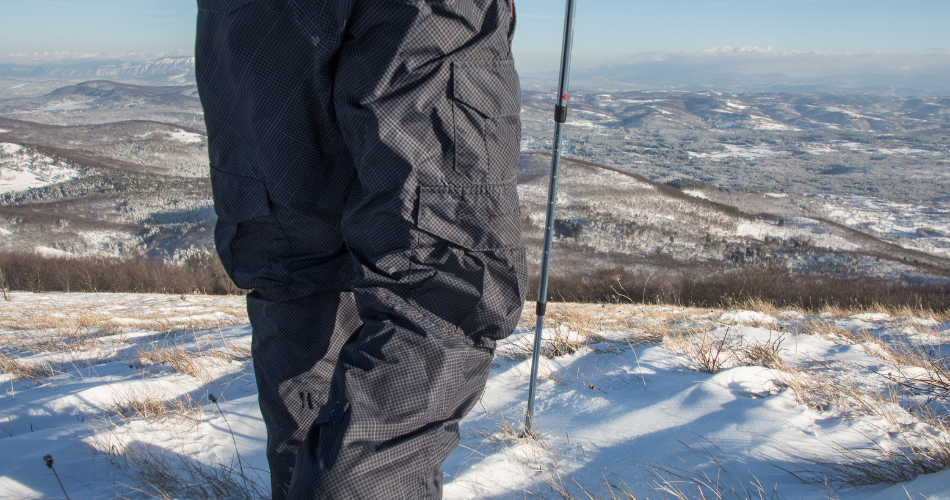 Your pants work hard to keep you warm and dry when you're on the mountain, so taking the time to pick out the right pair for you is definitely worth it. After reading our breakdown, we hope that you now have an idea of what to look for when picking out the pants that are perfect for you. If you have any questions or need any help picking out a pair, you can stop by Ski Shack, where we can help you get into a pant you love.
Whether you're a beginner or a seasoned expert, Ski Shack has all the outdoor gear, apparel and accessories you need to stay warm, dry and safe on the slopes.