Posted on
By Ski Shack
Posted in Hiking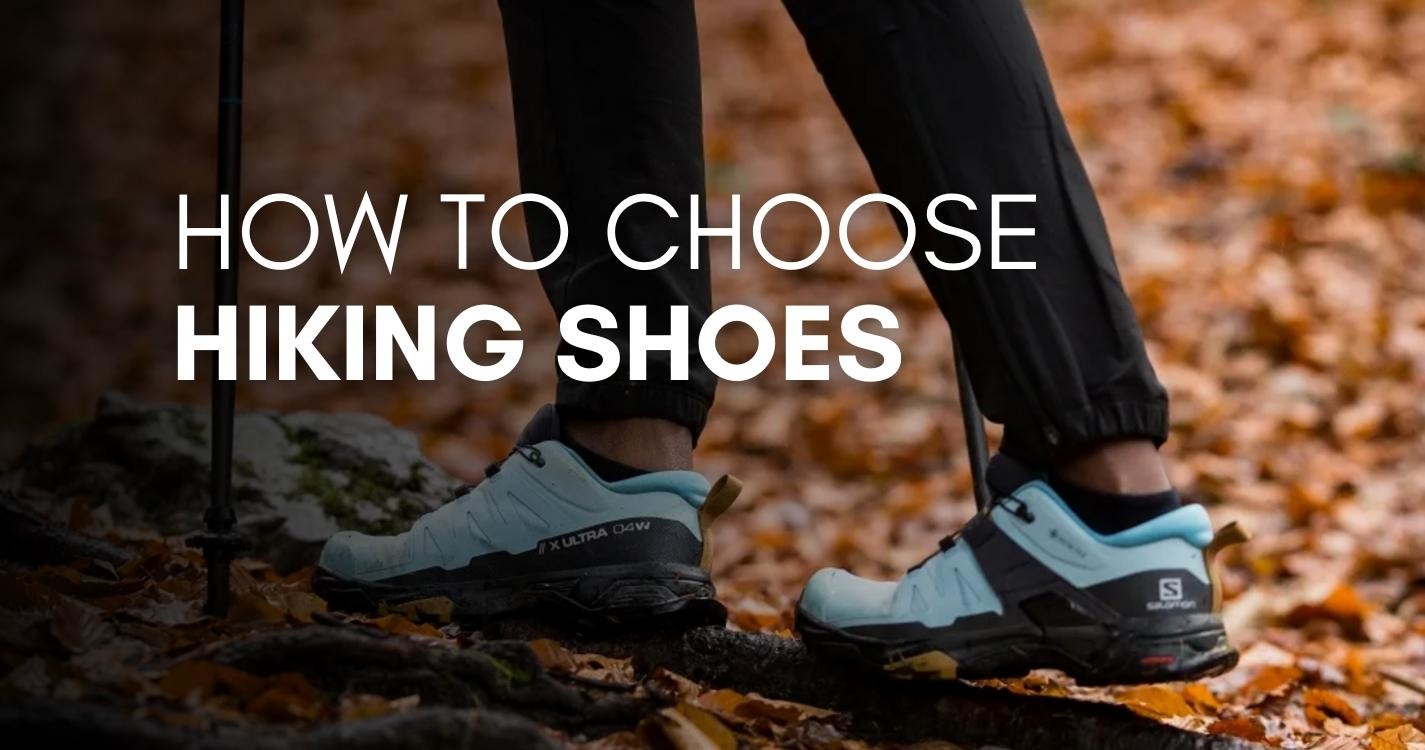 Hiking is a relatively easy sport to get in since there is not a high barrier to entry. This sport does not require a lot of new gear to purchase, at least not for shorter hikes. The one crucial piece of gear that you will need is a reliable pair of hiking boots. If your shoes don't fit properly, they can leave your feet feeling sore or even with blisters, so it is important that you find the perfect model and size for you!
What are the main types of footwear for hiking?

The three main types of hiking footwear are hiking shoes, day hiking boots and backpacking boots.
Hiking shoes are perfect for day hikes, plus they are low cut and flexible which means that you can also wear them around town, if needed.
Day hiking boots, as the name implies, are great for day hikes and short backpacking trips. These boots normally range from mid to highcut models, flex easily, and take a little time to break-in.
Backpacking boots are perfect for multi-day trips into the backcountry. These boots are generally high cut and wrap around the ankle for extra support. They are durable and feature stiffer midsoles than the other options.
What Are the Main Components of a Hiking Boot?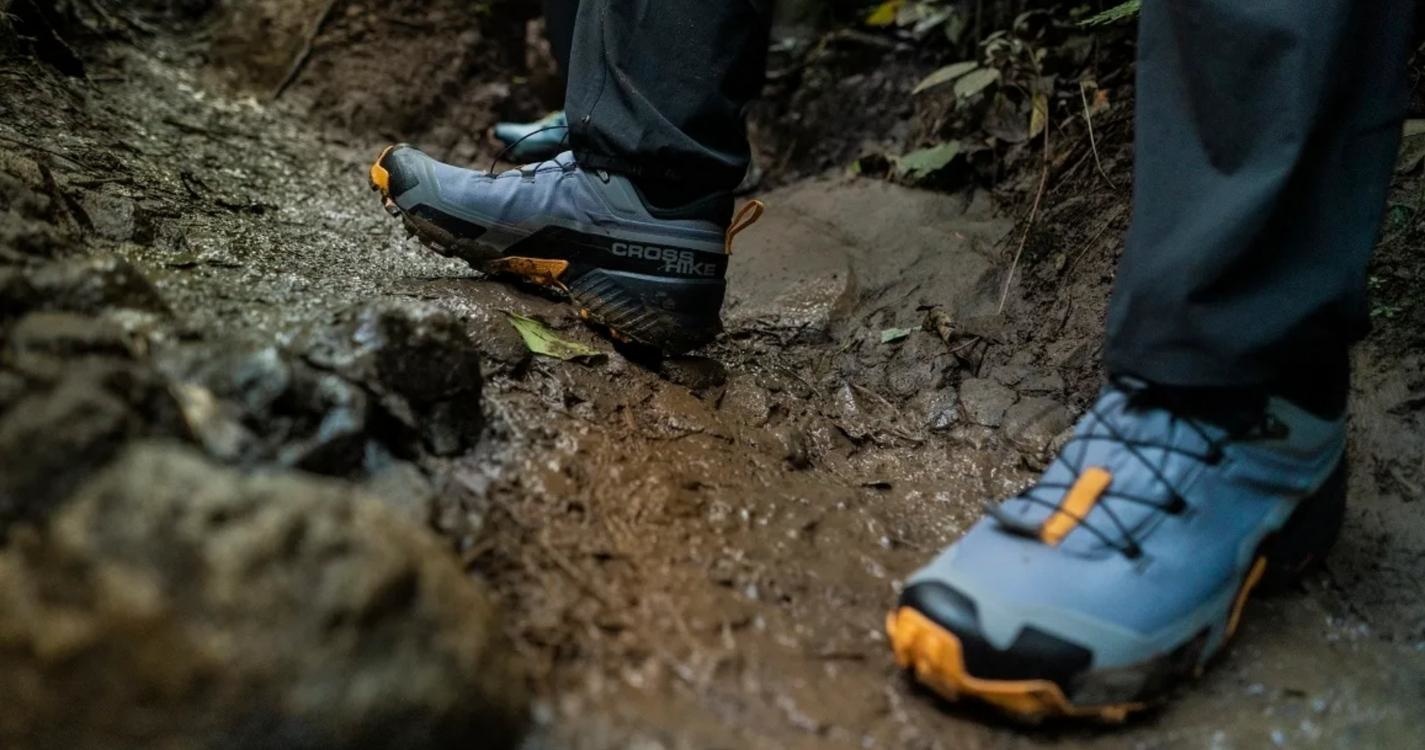 Hiking boot components are made from a variety of materials to keep your feet safe while in the woods. There are 3 main components to a hiking boot: the upper, midsole and outsole.
Hiking Boot Uppers

Materials in this section of the boot impact its overall durability, weight and price. Hiking boots can be made of full-grain leather, nubuck leather, split-grain leather and synthetics.
Full-grain leather is durable, plus it's water and abrasion-resistant. This material is normally used in backpacking boots for longer trips. It also needs a longer break-in time before going out on long excursions.
Nubuck leather is very durable and is also very water and abrasion-resistant. It is full-grain leather that has been buffed to look like suede. Just like full-grain leather, this type of material needs an ample amount of break-in time before going on long trips.
Split-grain leather takes away the rougher inner cowhide from the smooth exterior. This material is usually paired with nylon or nylon mesh which creates a lightweight and breathable boot. This type of material has a lower cost, but it is less water and abrasion-resistant.
Synthetics or polyester, nylon, and "synthetic leather" are light, dry faster, cost less, and break in faster than other materials. With that less cost does come the fact that they may show wear sooner than other materials.
Hiking Boot Midsoles

This part of the boot delivers a buffer from shock, provides cushioning, and also determines how stiff the boot will be. To many people, a stiff boot sounds like something to steer away from, but if you'll going on long hikes where the terrain is uneven and rocky, a stiff boot can deliver comfort and stability. Common materials found in this part of the boot are EVA and Polyurethane.
EVA is lighter, cushier, and less expensive. Midsoles are usually varying densities of this material which delivers support to where it is needed.
Polyurethane is usually firmer and more durable, which means that it's normally found in backpacking boots.
Hiking Boot Outsoles
Hiking boot outsoles use rubber and can sometimes use additives like carbon to increase the hardness, which increases durability. Outsoles tend to have a lug pattern or heel brake.
Lug patterns are traction giving bumps. To improve grip deeper, thicker lugs are used on backpacking boots. When the pattern is spaced out, it sheds mud easily and delivers great traction.
Heel brakes can be located in the heel zone, which is different from the forefoot and arch. They help reduce the chance of sliding on the descent.
Other Hiking Boot Features

When hiking in wet climates or conditions, a pair of waterproof boots is a must! The names of the waterproofing can vary by manufacturer, but most people have heard of GORE-TEX. Just make sure not to wear these types of boots in hot dry climates as the membranes can reduce breathability, which can lead to hot and sweaty feet.
If you will be hiking in cold weather, in snow or even on glaciers then you will want to opt for an insulated hiking boot. Insulation can be synthetic and is added to boots to help keep your toes toasty on those long winter treks.
How Should a Hiking Boot Fit?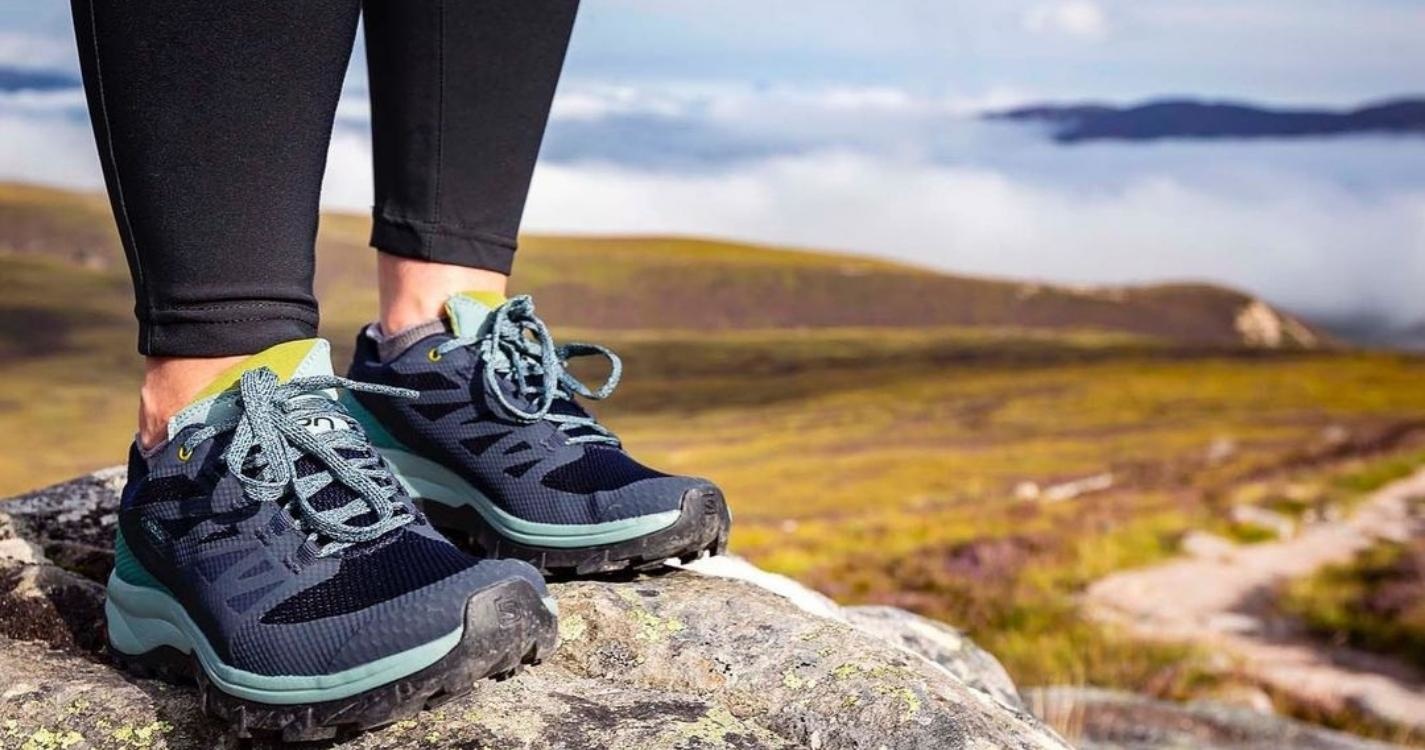 When it comes to hiking boots, they should fit snug everywhere and offer some room to wiggle your toes. A good tip is to try them on at the end of the day since feet swell. When trying them on, you should also put on the socks that you will be hiking in.
If you wear orthotics, you should also bring them when trying on hiking shoes. Another tip is that you should spend some time in the boots; take a walk around the store. One last tip we have for you is to make sure to break in your boots before your first trip.
Hiking boots are such a crucial piece of gear which is why you need a good pair before you head out. If you need help finding the right pair for you, stop by Ski Shack, where our team can help you find a great pair of hiking shoes. You can also stop in for all of your other hiking gear and apparel needs!