Posted on
By Ski Shack
Posted in Hiking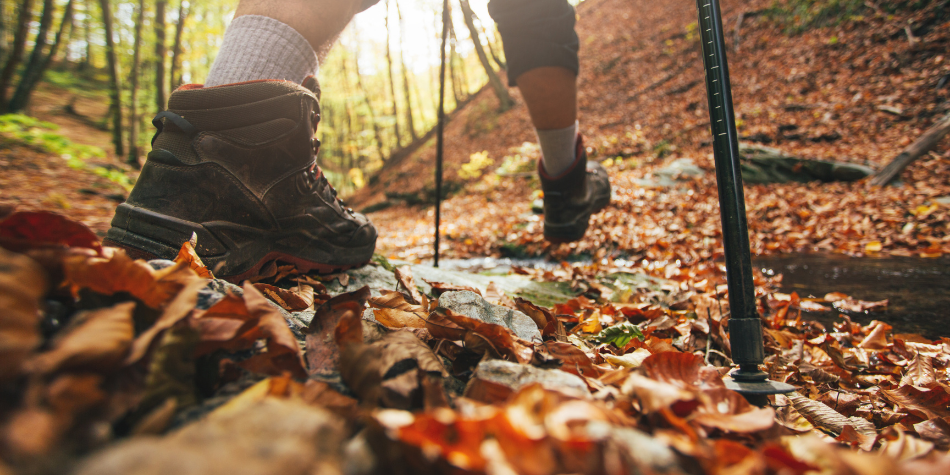 It's that time of year again, a chill is starting to flow through the air, and the leaves are beginning to descend, making it the perfect time to venture out for a scenic fall hike. Hiking in the fall is a treat not only because of the beautiful scenery but also because the weather is cooling off and most of the bugs have disappeared. But before you head out for that hike, you should make sure that you check out our tips below, especially since hiking in the fall can be much different from that in summer.
Tip 1:

Plan ahead

 

First, decide where you want to go. Ask the staff at local outdoor shops, use online resources, social media, or grab some books to find hidden gems in your backyard.  You will be surprised how many state parks, trails, and nature preserves are available within a short drive from your home. Once you decide on a location, figure out when you will be heading out. Fall weather can be pretty temperamental; one day, it could be warm one day and cold the next, so it is always important to check the temperature for when you're going so you can dress accordingly. Finally, make sure to have a map or field guide handy so you don't get lost.

 

 
Tip 2:

Layer up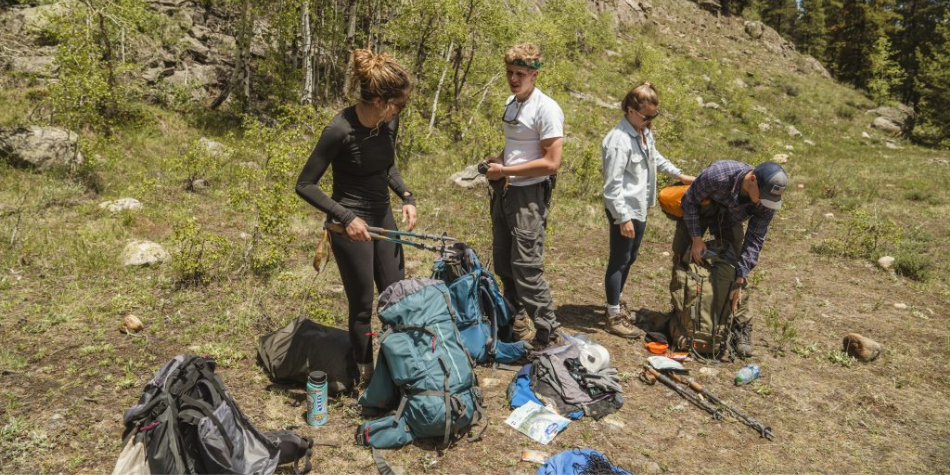 When it comes to staying warm and dry on the trail, layering is essential. Avoid cotton and try to stick with wool or other fabrics that wick away moisture. Layer on top of that with a vest or jacket. Try to pick something lightweight that can be easily taken off and stored in a bag if you get too hot. Rain in the forecast? Bring along a waterproof jacket and make sure to avoid anything with down filling and opt for synthetic insulation instead. Hats are a must-have when hiking, but the type of hat you wear depends on the weather. Baseball hats should be worn to keep the sun out of your eyes, while beanies should be worn to keep warmth from escaping from your head.
Tip 3:

Protect from the elements

 

Even though the weather may be cool, the sun's rays are still powerful during this time of year and you should protect yourself from its effects. Apply a natural sunscreen to any areas of skin that may be exposed to the sun's rays.  Polarized sunglasses are a must-have for seeing above the treeline, in brightly colored landscapes, or near bodies of water. When hiking in and near tall grass, watch out for ticks. Peppermint, Lavender and Lemon eucalyptus essential oils are proven natural bug repellents.

 

 
Tip 4:

Get some support

 

During Fall hikes, the ground could be wet and muddy so having extra support is always helpful. You may be lucky to find a sturdy branch near the trailhead to use as a walking staff. Or you can bring along some trekking poles to help reduce impact on your legs, knees, ankles, and feet. Poles can bring your arms and shoulders into hiking, allowing you to use more muscle on going uphill and have more control when descending. 

 
Tip 5:

Stay nourished and hydrated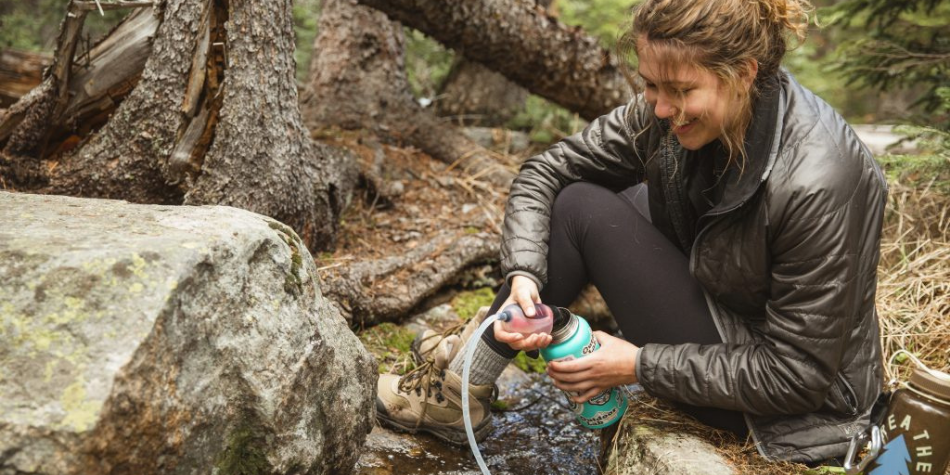 Water is an obvious must-have to keep you hydrated during your journey. Try to avoid plastic by bringing some water with you in a stainless steel vessel. Don't forget to bring some snacks to keep you going during your trip. Look for options that contain natural ingredients you can pronounce. Beef jerky, raw nuts, hummus and veggies and granola bars are all great options. Make sure to carry out any trash or wrappers with you and leave only your footprints behind.
Tip 6:

Lighten your load

 

Now that we know what to bring with us, we have to find somewhere to store everything. If you are venturing out for more than a few hours, have children or pets with you then a backpack is the way to go. Look for a model that can fit all of your gear, 20-30L is often all that is needed for short day hikes. For longer trips, look for a pack that offers padded straps hip straps to displace the weight and a contoured back to ease back pain and keep you cool. An ergonomic fit is super important, some brands even make women's-specific models to ensure a more comfortable fit. Another great option for hikes are hip packs and sling bags. These are perfect on short day trips to fit your essential gear in a convenient and organized way. Don't forget to pack a first aid kit!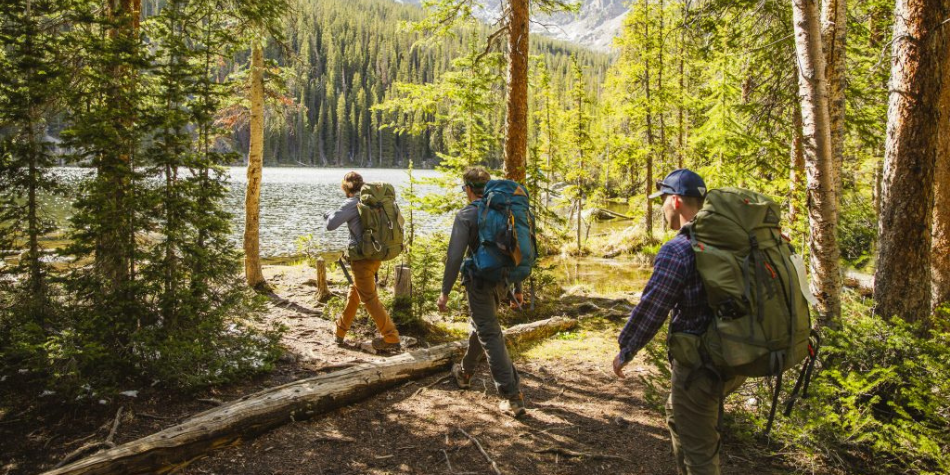 Now that you know the gear you should have for your fall hike, you should be ready to get out there. Hikes during this season offer scenic views of all of the beautiful foliage, cooler, more comfortable temperatures, and fewer bugs. Whether you're heading out for a long trip or a short trip, your adventure is sure to be a lot of fun!
For more outdoor tips and tricks follow @skishacksports on Facebook and Instagram.