When we think about buying for the men on our list, we immediately get practical: He'll need something that can keep up with his lifestyle — something that plays as hard as he does … We also know that well-selected gear facilitates comfort … And comfort is key to the enjoyment of any al fresco endeavor.
This season, we're making merry at Ski Shack and stocking extra-special surprises for the men on your list: We've got boot bags and booties, binoculars — and a pair of wool socks that may just be the fairest in all the land.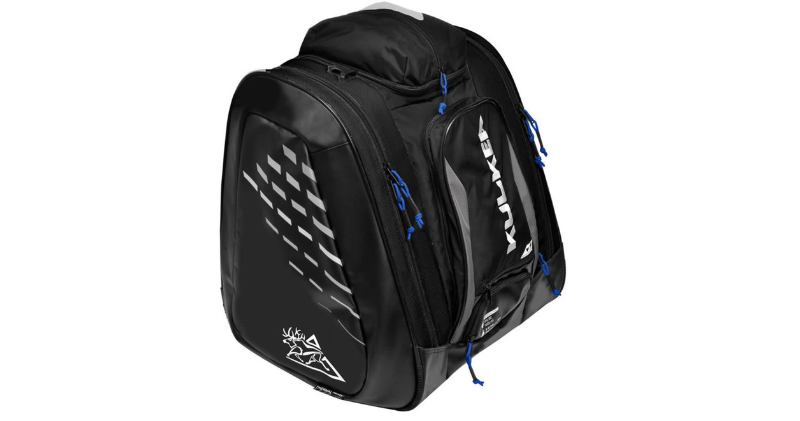 Back in the bad old days, ski boots arrived at the mountain cold, with only one's feet to de-ice them. Thankfully, it's 2022, and the folks at Kulkea have created the  Thermal Trekker Boot Bag, which warms boots to a roasty 140 degrees Fahrenheit in only 90 minutes. Built with deep commitments to fair labor and environmental stewardship, the bag's thoughtful, 62-liter design accommodates (and warms!) all your gear, with dedicated spaces for helmets and googles, parkas and bibs. So packing becomes a snap … And your beloved ski bum can hit the slopes cocooned in warmth from head to toe. $279.95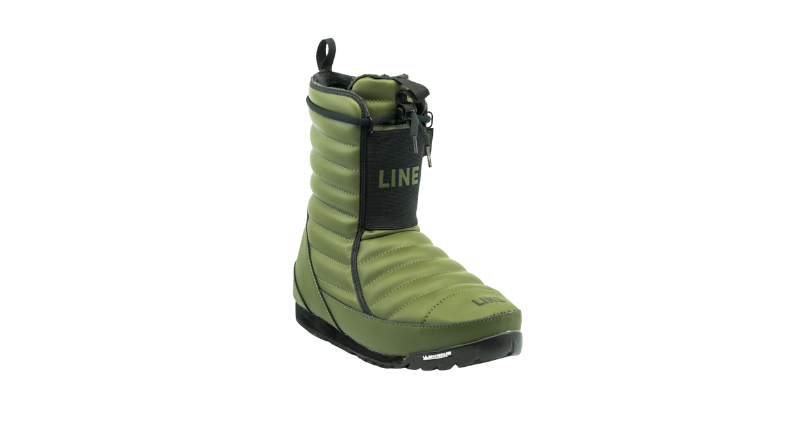 Here's a shoe he'll want to live in all winter long. Line's do-it-all Bootie 2.0 wears like a slipper and performs like a snow boot. Fortified with a durable synthetic shell and Michelin rubber soles, these booties are beefy enough to wear while shoveling the driveway, and ideal for rocking to and from the resort (they're like a warm hug for your feet after a day in ski boots). We give these kicks extra points for their Intuition foam footbeds, which bring instant, out-of-the-box comfort, then mold to feet for a fit that only gets better with time. $119.95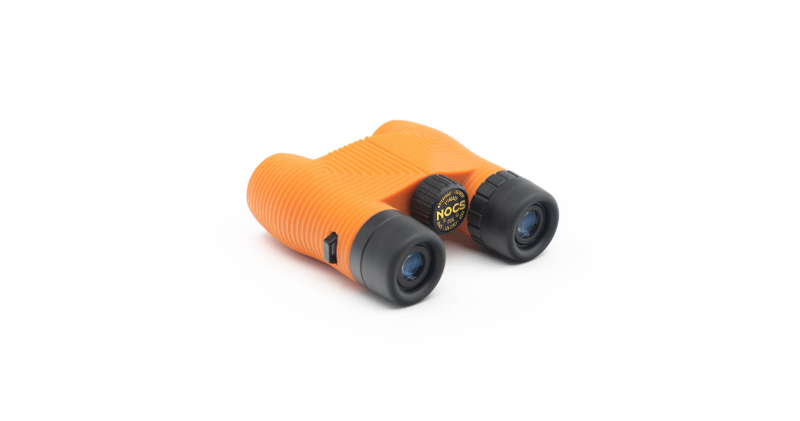 Every outdoorsman needs a solid pair of binoculars — but let's move beyond the giant, black lunkers our dads used to lug around. Nocs Provisions is a 1% for the Planet company that has crafted a carbon-neutral line of pocket-sized specs. Endowed with Swiss-engineered optics, every pair is powerful, un-foggable and comes with a lifetime warranty. Coming in at $95, we love their Standard Issue 10x25 Waterproof Binoculars, which offer wide-angle views at 10x (500 mm) magnification.  Pro Tip: Seamlessly use them as a smartphone zoom lens with this nifty Photo Rig Phone Adapter ($27).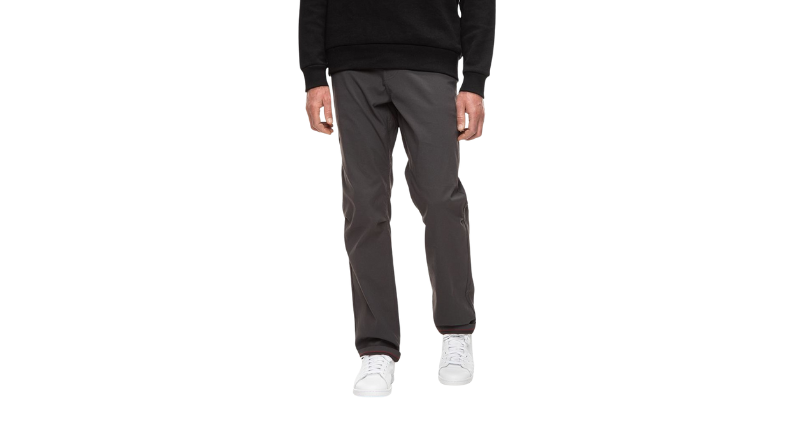 This year, give the pocket-loving man in your life a style fix with the 686 Men's Everywhere Pant. Tailored with fast-drying stretch-nylon fabric, these uber-versatile pants are built to shed water and stains with ease. Best of all? They come in relaxed and slim fits, and there's a Merino-wool-lined option for the colder months. The toughest question is which color you will choose. $94.95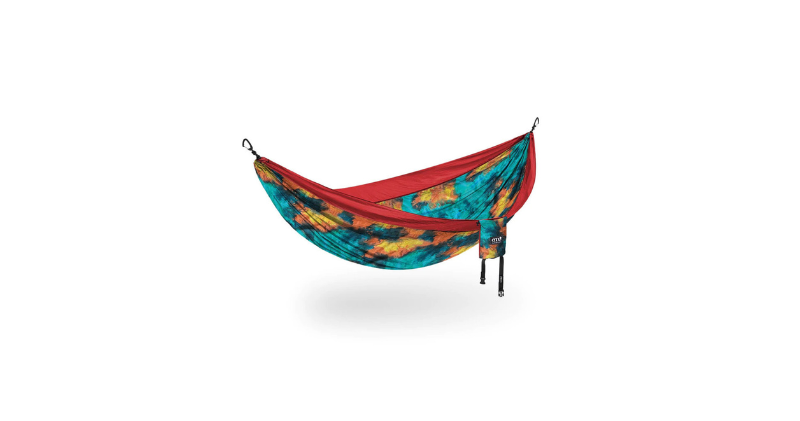 Sometimes, dudes just wanna hang. Enter the ENO DoubleNest® Hammock, which offers ample space for two (or several small children!) and comes in an array of cool patterns and colors. Cut from smooth, breathable, quick-dry FreeWave® fabric, this ultra-portable aerie pairs no-nonsense functionality with an ethos that's easy to relax into; With each hammock sold, ENO supports nonprofits working to build a cleaner, brighter long-term future for the planet. $84.95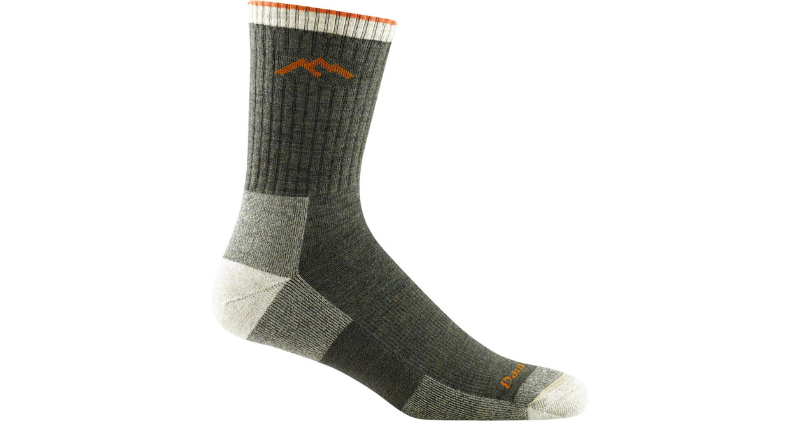 Socks for Christmas: it's the stuff of memes (really, look it up!). But trust us, no man on your list will complain when he opens these super-comfortable, sturdy stockings. Each pair of Darn Tough Men's Hiker Micro Crew Midweight Hiking Socks is knit with finely spun Merino wool in the rolling hills of central Vermont at a thriving third-generation family business. The socks are supportive and sturdy, snug but never tight, and built tough for the trail, and come with a lifetime warranty. $24.00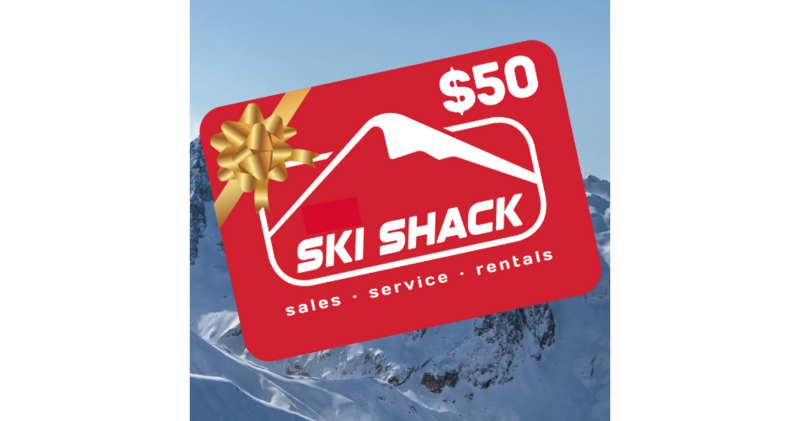 Still not sure? Give the gift of choice with a $50 Ski Shack Gift Card. We know that to be outdoors is to engage with the world — in any kind of weather. So we hand-pick each product we sell to ensure that our customers — and your gift recipients — are suited up and styled for the elements … Wherever the trail may lead.
Not finding what you're looking for? Find more fun, thoughtful gifts for men in our comprehensive holiday gift guide. You'll also find the season's top selections for ladies and littles, along with sweet stocking stuffers under $50. Or, if you're in Northeast PA, swing by our shop, which is open seven days a week through the winter season. Our friendly, super-knowledgeable staff will carefully guide you to just the perfect thing … For everyone on your list.