Posted on
By Ski Shack
Posted in Clothing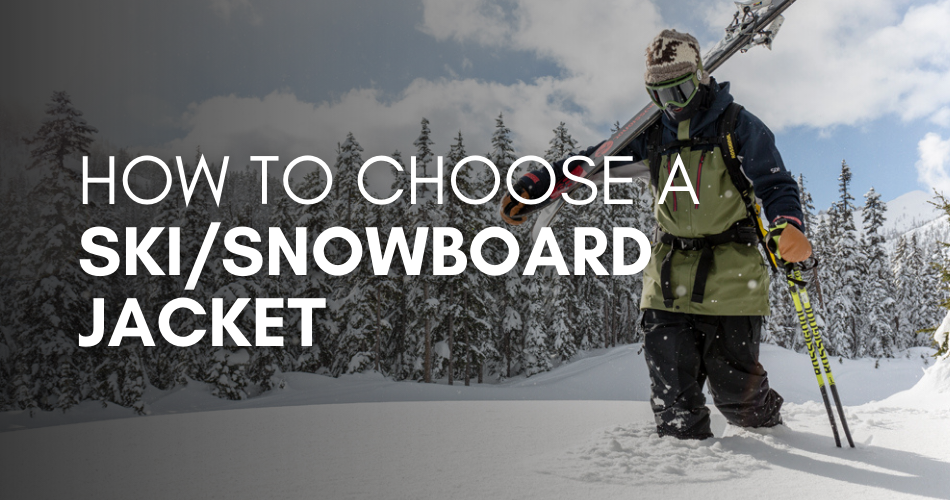 When spending a day on the mountain, protection from the elements is always a must. So picking out your cold-weather apparel for the mountain is very important. We're here to break down the key features and basic differences between the types of jackets so you can pick the right one for you.
What Makes a Ski or Snowboard Jacket Unique?

A common question we often hear is, "What makes a ski or snowboard jacket different from a typical winter jacket?" Jackets designed to be worn during skiing or snowboarding have very specific fabrics and features that make your time on the slopes more enjoyable. These features are often designed to work in conjunction with your other gear, to help keep you as warm and dry as possible.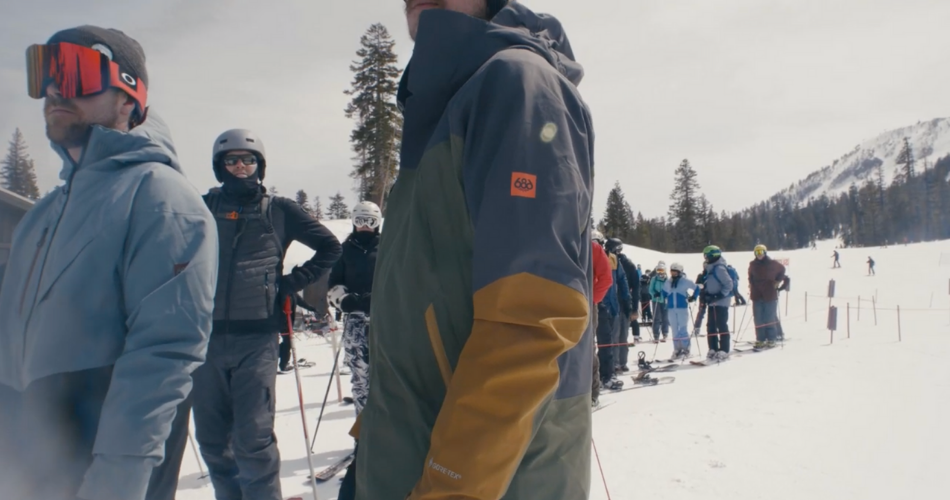 One such feature is a powder skirt, sometimes called a waist gaiter. It is designed to keep snow from getting up your back if you fall. Powder skirts are a universal feature in ski and snowboard jackets, and they normally have zippers or buttons that can attach to your pants to create a good seal to keep snow out. Most people wear helmets when they ski or snowboard, so make sure you buy a jacket with a helmet-compatible hood or one that can detach.
Ventilation helps you cool off while out on the mountain without having to unzip fully. Vents can normally be found underarm and are typically called pit zips. And last but not least, pockets! You can never have too many pockets to store your stuff in. Jackets typically have an inner pocket and two outer hand pockets, but nowadays, they have a ton more. Some jackets have a pass or chapstick pocket, a goggle pocket, and even a phone pocket! On top of those, they can have more inner pockets, sleeve pockets, chest pockets, and even media pockets created for media with headphone ports.

What Does "Waterproof" Really Mean?

Another thing that sets ski and snowboard jackets apart from a typical jacket you would buy at a department store is the ability to actually keep you dry on the slopes. A garment can claim to be "waterproof" but there are actually many different ratings that are measured in millimeters. This rating is achieved by undergoing a hydrostatic head test in a lab that analyzes how much water the fabric can withstand before it soaks through after 24 hours. The more water kept out, the higher the rating a fabric achieves, which translates to how much longer it will keep you dry in the elements. Also make sure to look at whether a jacket is partially, critically, or fully seam sealed. This extra level of protection is indispensable when on the mountain during a powder day, or when the guns are blasting.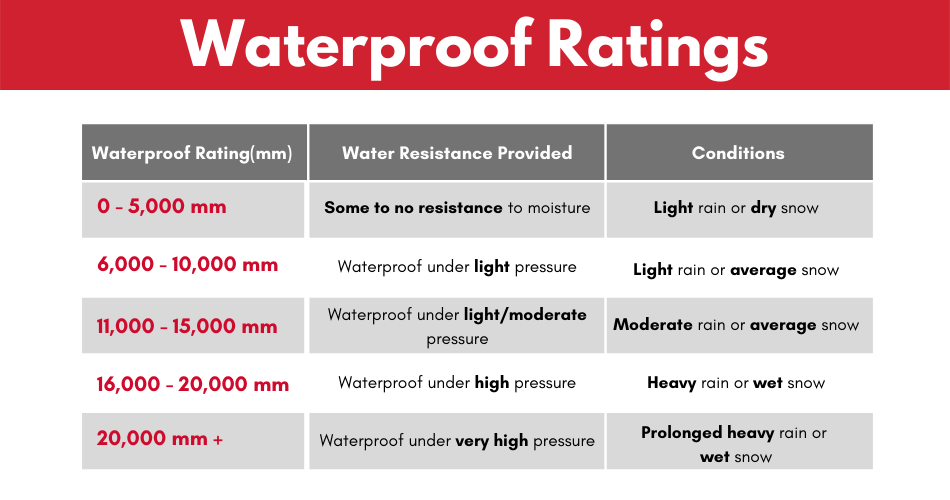 Different Types of Ski or Snowboard Jackets

The last decision to make is what type of jacket do you want to buy. There are basically three main types: shells, insulated, and 3-in-1 jackets.
Shells are uninsulated jackets, meaning that there is nothing added in the jacket to keep you warm. This is a great option for people who do backcountry touring or who like to layer. Shells are usually waterproof enough for most conditions, have some taped seams, and vents for breathability.

Insulated jackets are perfect for those who are in cold conditions for most of their season. These jackets have an outer shell plus a layer of built-in insulation. That insulation is either down or synthetic like Thinsulate or Primaloft. Jackets with down insulation are the lightest, warmest and most easily packable option. A major downside to this type of insulation is that it loses its insulating properties when wet. It is important to look for garments that have a good waterproof rating to protect from moisture. That being said, this type of insulation is better for cold and dry climates like those in Utah, Colorado, and Wyoming. Jackets with synthetic insulation are less expensive and more durable than those with down. They also keep you warm even when wet. Synthetic insulation is perfect for areas like the Northeast or the Midwest, where the weather tends to be very cold, humid, and rainy. But how much insulation do you need? Synthetic insulation is typically measured in grams per square meter. A jacket with 200g will be warmer and thicker than one with only 100g.
3-in-1 jackets may be the most versatile style of jacket. These jackets have an outer shell, a technical fleece, or an inner insulated jacket that can zip into the shell, which gives you the option to decide which parts you want to wear. 3-in-1 jackets are perfect for those who know that they'll be facing a wide range of conditions during their season or who want to get 3-season wear out of their garment.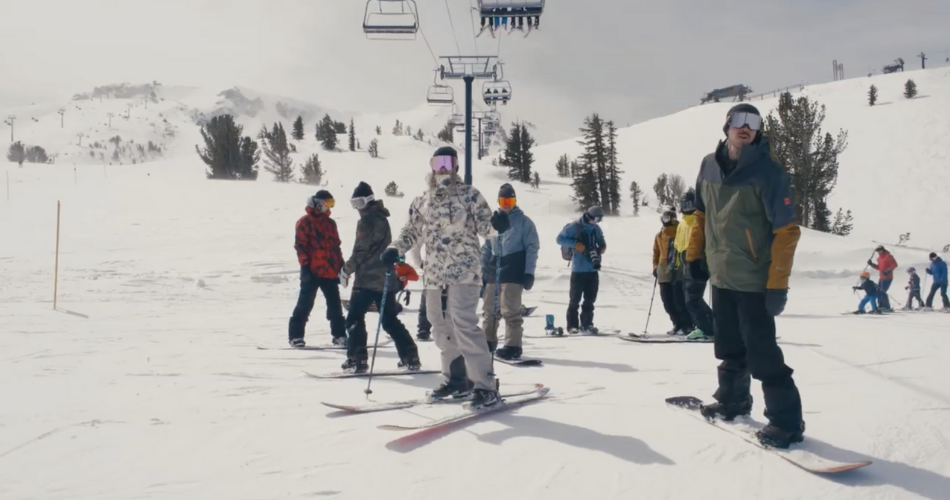 Keeping yourself protected from the elements while out on the mountain is a must. That being said, hopefully, you now know what you should be looking for when picking out a ski/snowboard jacket. If you're not sure which jacket type is right for you or if you have any questions, you can always stop by Ski Shack, where our friendly and experienced staff can help get you into the right jacket for you!
Whether you're a beginner or a seasoned expert, Ski Shack has all the outdoor gear, apparel and accessories you need to stay warm, dry and safe on the slopes.