The Onewheel GT is finally here! But what makes it so special? This buying guide is going to break down all the features and upgrades that you need to know about before buying a Onewheel GT.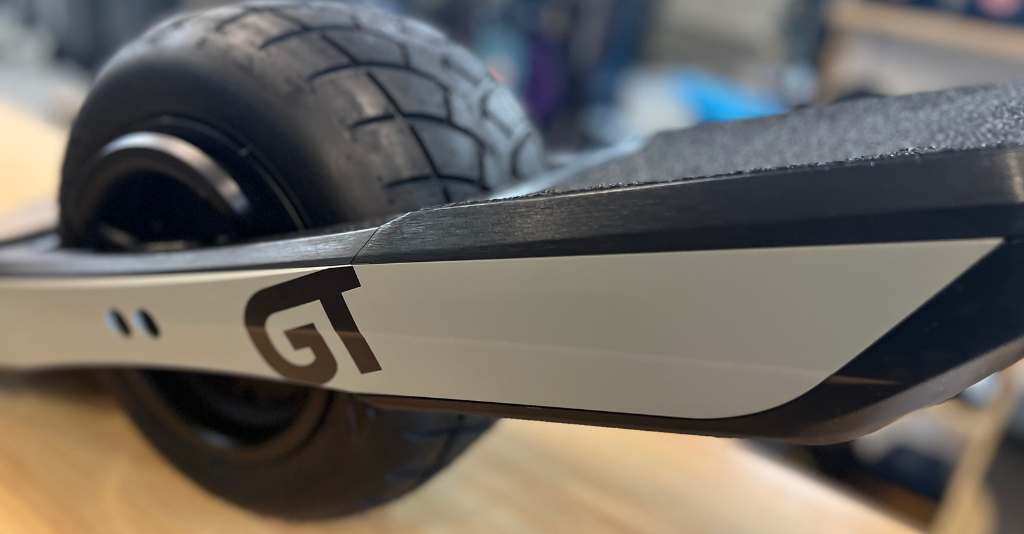 What are the features of the Onewheel GT?
The Onewheel GT has a number of amazing features that any rider will love. The Maghandle Pro is made of aluminum with a rubber grip which makes carrying your board super easy. The Concave Footpads help deliver better comfort and control. The intelligent LED Lighting has been made brighter and now has Highbeams for maximum visibility.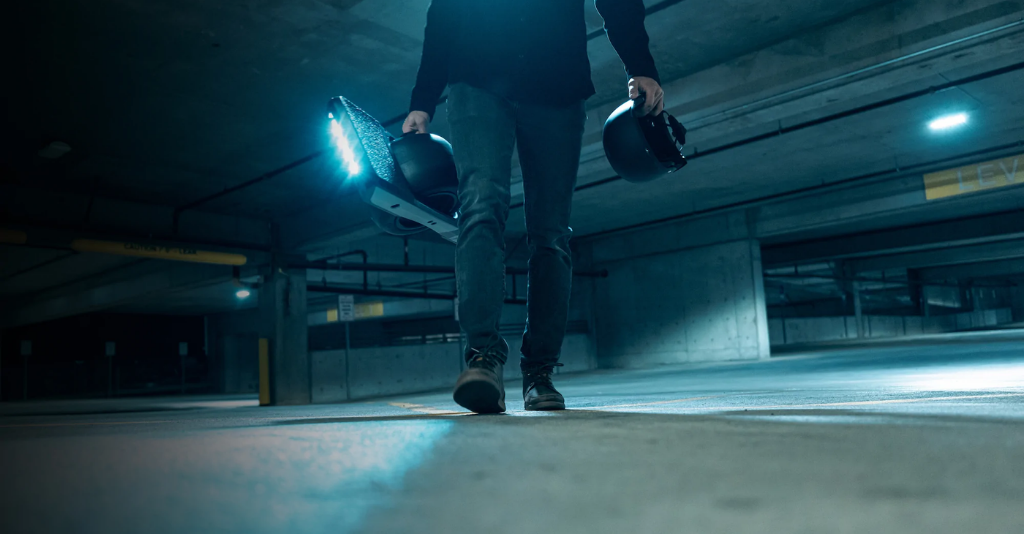 With an enhanced Powerband for more power, torque, and dynamic performance at all speeds this board is ready to give its all. This board also features Simplestop and different carving modes so you can get the best ride. And finally, you can get your Onewheel with an optional treaded tire that makes it perfect for hitting the trails.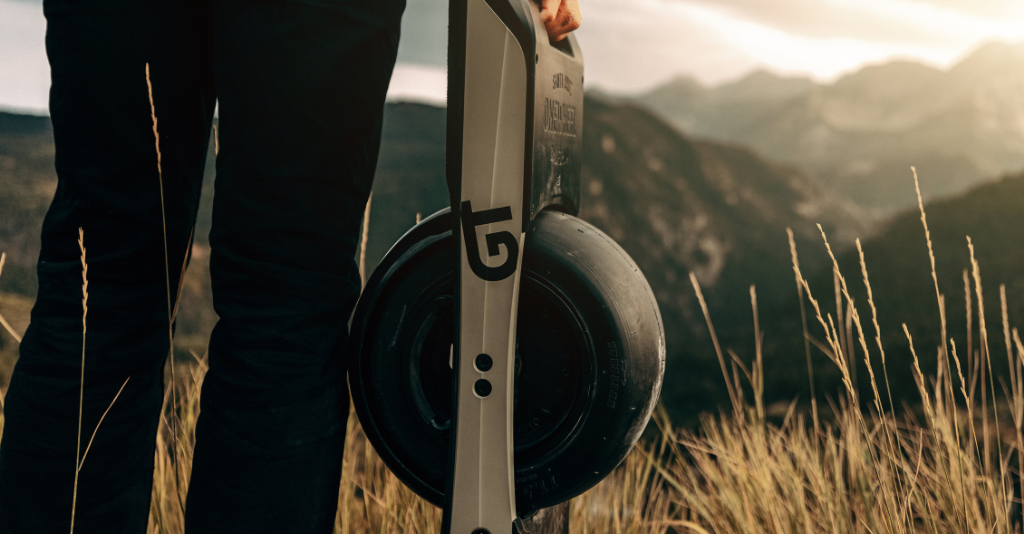 What is the range of the Onewheel GT?
The GT features the longest range on any Onewheel model, going anywhere from 20-32 miles! 
How fast does the Onewheel GT go?
The GT is the fastest Onewheel model yet and can reach speeds up to 20 mph!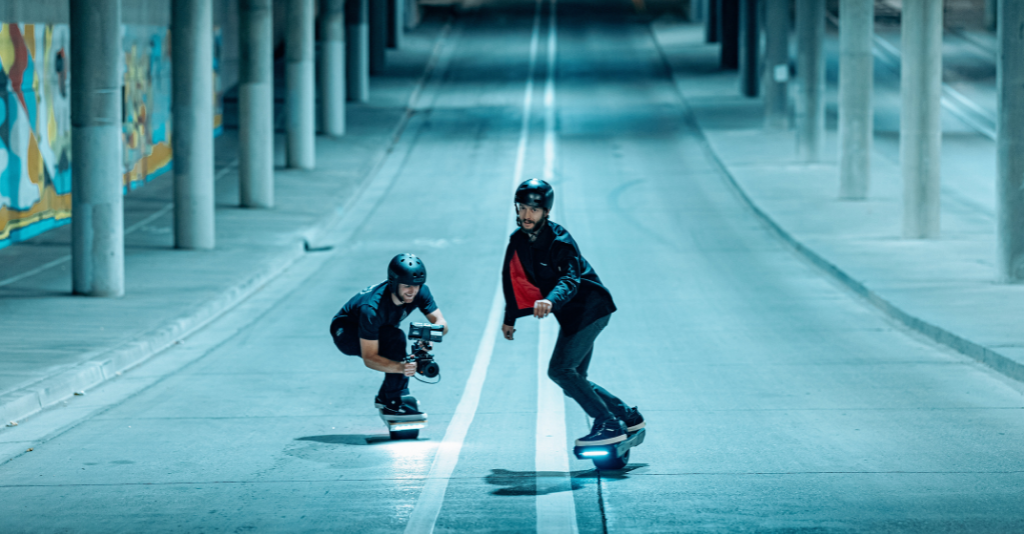 How long does a Onewheel GT take to charge?
With the traditional charger, the Onewheel GT takes about 200 minutes to charge up. But with the GT Hypercharger, it only takes about 90 minutes.
How much does a Onewheel GT cost?
The Onewheel GT with Slick Tire is $2,200, while the Treaded Tire version is $2,250.
How does the Onewheel GT compare to the Pint and Pint X?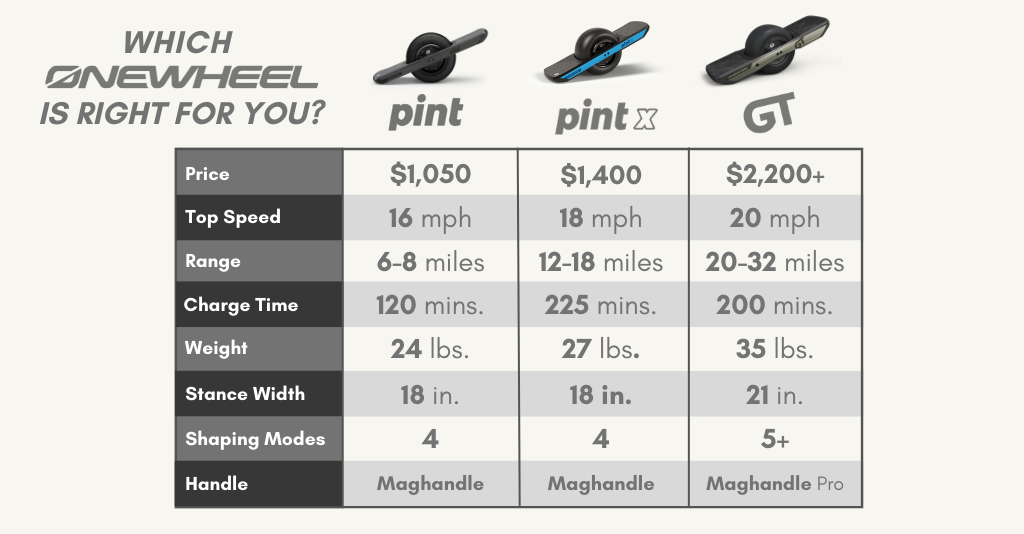 Now that you know a little more about Onewheel GT, you can start to figure out which version may be right for you. Check out our other articles for a more in-depth look at some of these models. Another great way to find the right model for you is by doing a demo! Ski Shack offers free Onewheel demos so that you can see if the board you're trying is right for you. Schedule a demo to find the right board for you today.
Once you have the board of your dreams, you can join our group of Onewheel riders for their frequent meetups! Once you do have your board, you can customize it with accessories like rail guards or even fenders!
FREE SHIPPING AVAILABLE FOR ALL ONEWHEEL MODELS