Posted on
By Ski Shack
Posted in Skiing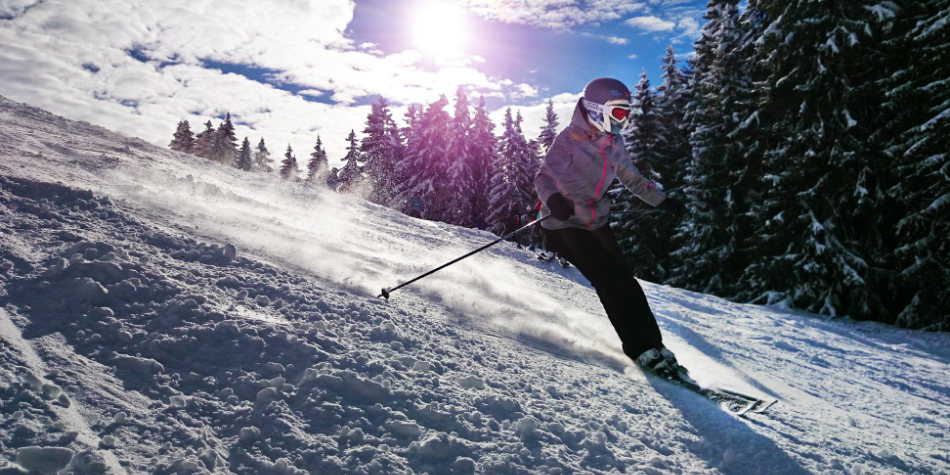 The weather is starting to get cool again, so you know what that means! Opening day is right around the corner, and that means getting your gear ready for the season. Keeping your ski or snowboard equipment properly stored and cared for is a great way to help them last longer and can even improve your overall experience in the snow! So let's get into it with top tips on how to get your gear ready and safe for the slopes this winter.
How to properly store your gear
When storing your ski and snowboard equipment, you should make sure that you're keeping them in a cool, dry place that is away from sunlight. Under your bed or in your closet are a few examples of where to store your gear. And when it comes time to put your gear in that spot, make sure to thoroughly wipe down your gear to ensure that it is completely dry before storing it for a long period of time.
How to clean and sharpen edges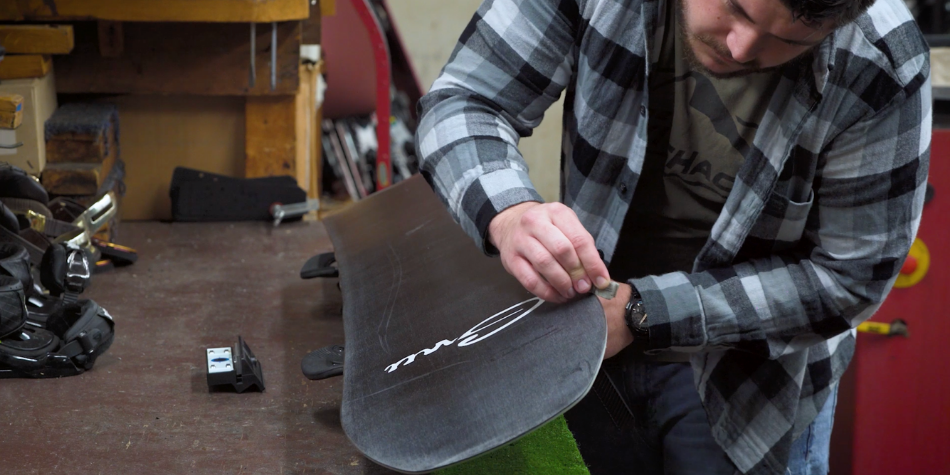 When it comes time to get your gear out for the season from that spot, make sure that you wipe everything down with a damp cloth to remove all dust, dirt, and debris. Next, carefully inspect your gear for any chips, burrs, or rust by running the cloth down the side of the edges. These three things can cause drag and slow you down on the snow, so it's very important to check for them. You can use a file or gummy stone to work out any minor abrasions, but anything major should be taken care of by a professional.

How to perform a safety inspection
Don't forget to inspect your boots and bindings too! Over time components may become worn causing them not to perform as they should, leading to accidents. If you have a snowboard, take a good look at your bindings and check the straps to make sure they still latch tightly and are not dry rotted.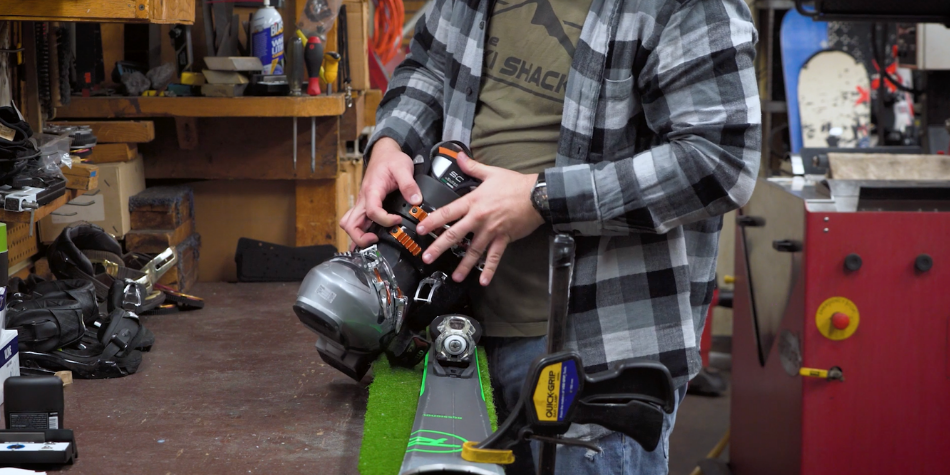 If you have skis, inspect the heel and toe plates at the bottom of your boots to make sure they are not too worn. If you experienced a significant change in your height, weight or shoe size or advanced in your ability since last season, take your skis into your local ski shop for a function test, a crucial service that ensures the release mechanism of the ski binding is functioning properly.
How to check if your ski or snowboard needs to be waxed

Once everything is cleaned and inspected, look down the base of your ski or snowboard to see if there are any gouges or dried-out areas. Minor scratches can often be repaired at home but any deep gouges should be repaired by a ski shop professional.
If you see any light or white patches on the base, that indicates that your gear is in need of a wax. There are essentially two different types of wax: iron-on and rub-on wax. Iron-on wax delivers optimal performance and lasts longer, but it takes time, skill, and special equipment to apply. On the other hand, rub-on wax is great in a pinch because it can be easily applied right before you hit the slopes, but it only lasts for one day.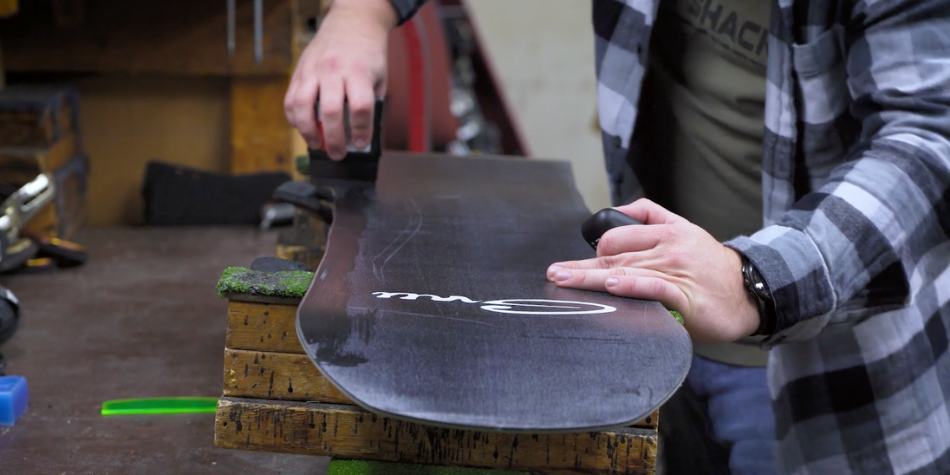 If your equipment has been in storage for more than a few seasons or has extensive damage, then more advanced maintenance techniques, like a tune-up, may be required. We always recommend bringing your gear into your local ski shop to have a certified technician take a look.
Now that you know our tips on how to get your gear ready and safe for the slopes this winter, you can follow them to ensure a safe and fun season! If you need help with your gear or have any questions, you can always stop by the Ski Shack to talk to one of our certified technicians, or if you're not local to us, you can stop by an outdoor specialty shop nearest you.