Whether or not to buy women's specific skis or snowboards is a question that we get a lot at our shop. It definitely can be a difficult question to answer, especially if you don't know a lot about the topic. So we're going to give you all of the information that you need to make an informed decision on this topic.
Is it just all marketing?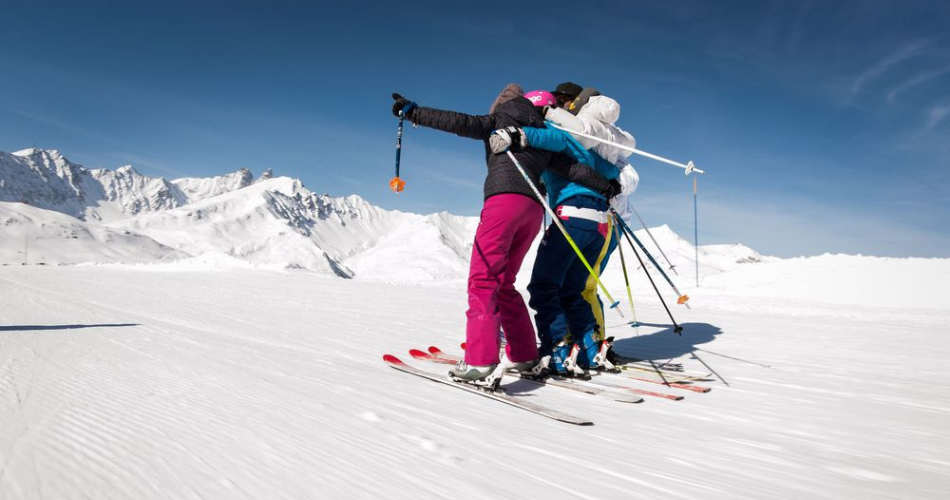 In the past, there weren't many women's-specific options when it came to ski or snowboard equipment. If there was, often companies would simply shrink the size of the product down to make it usable for women and change the color or graphic on it. This also means that little to no time went into creating a product that is supposed to be for women. However, nowadays, we're seeing more brands putting the same amount of development time and resources into both men's and women's gear. There are some brands like Fischer who believe that the differences between men and women are manufactured and that there isn't enough data to support different types of skis and mounting points. While companies like Blizzard are spearheading the effort to make sure that women are not left behind when it comes to creating high-performing gear.

Anatomical Differences Women vs. Men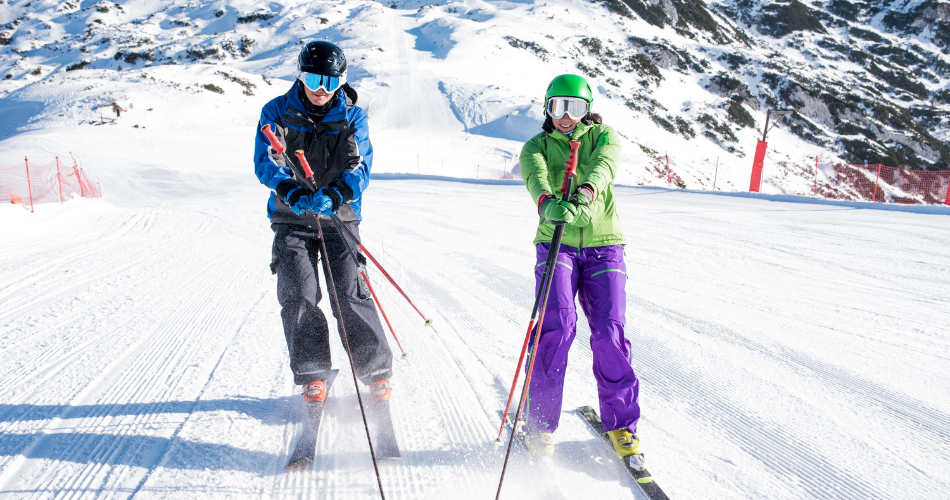 Let's talk about the actual anatomical differences between men and women that influence what ski or snowboard you buy. First off, women weigh less than men meaning that most times, a lighter ski or snowboard may be easier for them to use. Women also tend to have narrower feet, and their calves are lower on their leg than men which can factor into the type of boot they wear. When it comes to hips and the center of gravity, women's is different than men's and can affect where the mounting point is so that turning is more effective.

Differences in equipment

When it comes to equipment like boots for women, most times, a women-specific boot is the way to go. Women's specific boots take into account where women's calves sit, meaning that the cuff shape on these boots was created to fit their calves better.

When it comes to snowboards, the main difference between men's and women's is width, stiffness, and length. Men's boards tend to be wider since they have larger feet, while women's boards are normally more narrow. Women's boards also tend to have more flex since they are lighter, while men's boards are stiffer. And finally, women's boards also tend to be shorter than men's. This is because women are lighter, and a shorter board is easier to control.

When it comes to skis, women's skis are lighter and softer than men's. This is because women are lighter, so a lighter and softer ski is easier to turn for most women. They also have more sidecut than men's skis since women have a lower center of gravity than men. Women's skis also have different waist placement again because of women's lower center of gravity. So the waist and binding mount tend to be closer to the tip of the ski.

Leading the way in women's product development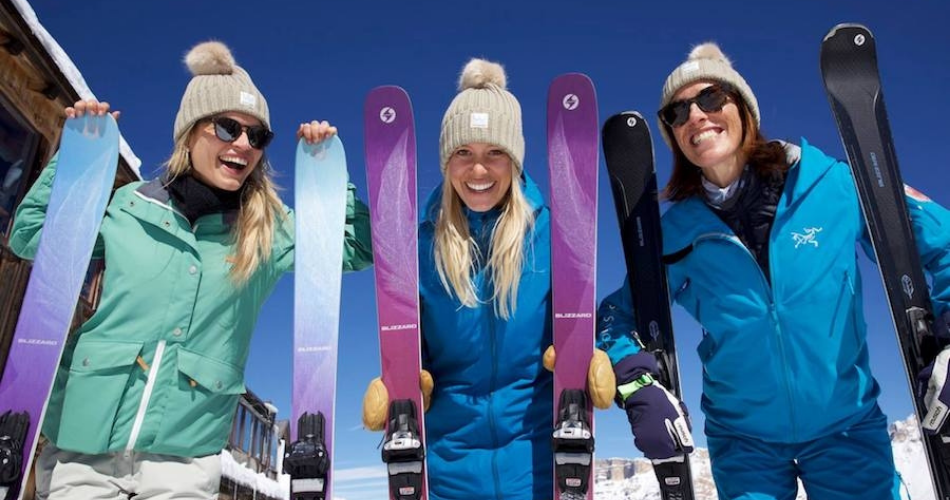 As we mentioned earlier in this article, Blizzard is one company that is spearheading the effort of creating ski equipment for women by women. They take a 360-degree approach when it comes to creating their W2W product line. This means that women have control and input over the design, development and engineering of every product from start to finish.

With companies like Blizzard, Coalition and others pushing for better women's-specific products, it seems like these products will only continue to advance in quality. For a lot of women, a women's-specific ski may be the way to go, but not everyone is the same. When it comes to picking out your own gear, it's best to go with whatever feels best for you. But if you need any help or have any questions, you can stop by Ski Shack, where our knowledgeable and friendly staff can help you pick out the right gear for you.
Whether you're a beginner or a seasoned expert, Ski Shack has all the outdoor gear, apparel and accessories you need to stay warm, dry and safe on the slopes.