When the temps start dropping, we start getting ready for winter trips to snow-covered ski resorts. But every adventure is different, and we pack differently, depending on the destination. We're here with tips for families who frequent local slopes — and for folks planning a road trip or venturing via plane to more majestic mountainscapes.
Wherever your travels may lead, we'll help you safely and easily transport your ski and snowboard gear this winter.
When it comes to getting skis and snowboards to and from the mountain, a solid bag is the most essential — and least expensive — option. Your bag protects your gear from scratching, scissoring and getting banged around during transport. They also save your car's interior from getting sliced and scuffed by sharp edges, and from water and moisture created by melting snow. For most skiers and riders, it's also way easier to carry skis when they're in a bag. 
Ski and snowboard bags range in complexity from simple protective sleeves — we love the efficient, streamlined designs of Dakine's Ski Sleeve ($60), and Kulkea's sturdy, ventilated Kantaja Ski Sleeve and Kantaja Youth Ski Sleeve, both $79.95. For snowboarders, Burton's Space Sack ($75) provides room enough for an extra deck.
If your ski vacations include air travel, it pays to insulate your stuff from abuse by airport baggage handlers. We love Burton's padded Wheelie Gig bag ($199.95) and Dakine's Fall Line Roller Bag ($165) and Low Roller Snowboard Bag ($160), which have room for boots, too.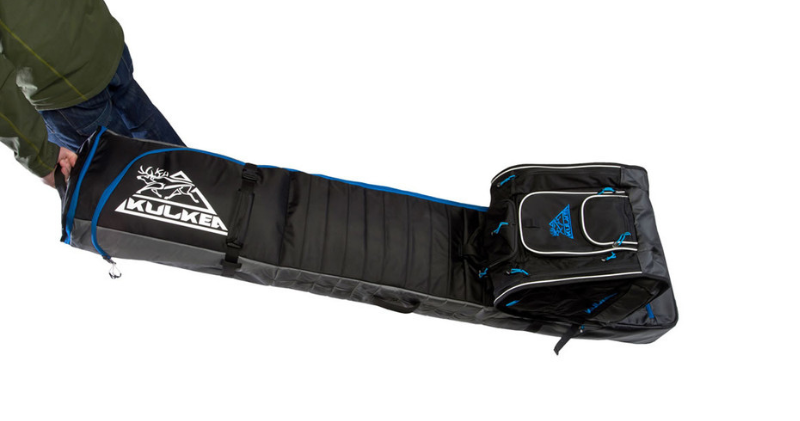 For a premium travel experience, Kulkea's Kantaja Double Roller Ski Bag ($279.95) provides plush accommodations for two sets of skis. But its best feature the proprietary Hitch Back™ system, which lets you click on a boot bag — and roll out of town with one free hand free for your coffee (or toddler).
Pro tip: When you get home, you can store your (clean, dry) equipment in its bag, and it'll be ready and waiting next for time you head to the mountain.
If you're a resort regular (or driver of a smaller vehicle) a roof-mounted rack lets you stash the biggest, most awkward gear on top of your vehicle. This gives you more space inside the car — backseat drivers will thank you for the extra leg- and arm-room — and saves your vehicle from the wear and tear that comes with repeated loading and unloading of sharp, pointy, often wet equipment.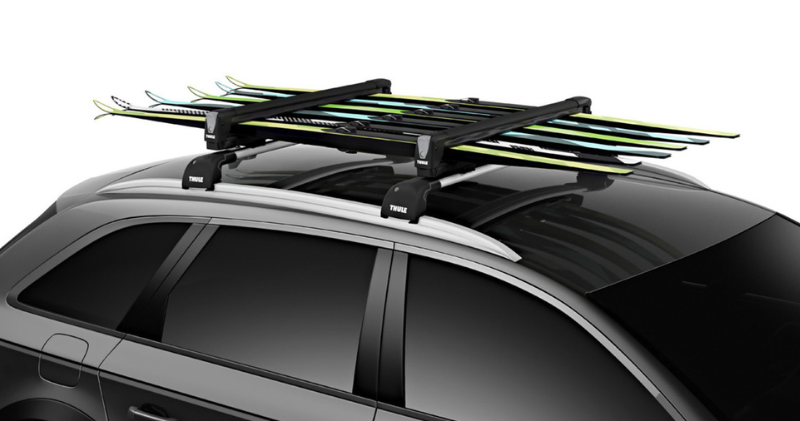 We're fond of the Large Thule Snowpack ($379.95), which accommodates up to six pairs of skis or four snowboards. If that's more than you need, the Medium Thule Snowpack ($329.95) offers bandwidth for four sets of skis, or two snowboards.
The main drawback: If you're driving in winter weather, your gear will pick up salt from the road along the way — rinse everything when you get home to keep your edges from rusting.
For outdoor-oriented families who get out a lot, a rooftop gear box will always be the best choice. It offers a safe, dry, lockable place for skis, boots, poles — even luggage. In the summer, you can stuff it full of camping or beach gear, or pack it for a road trip.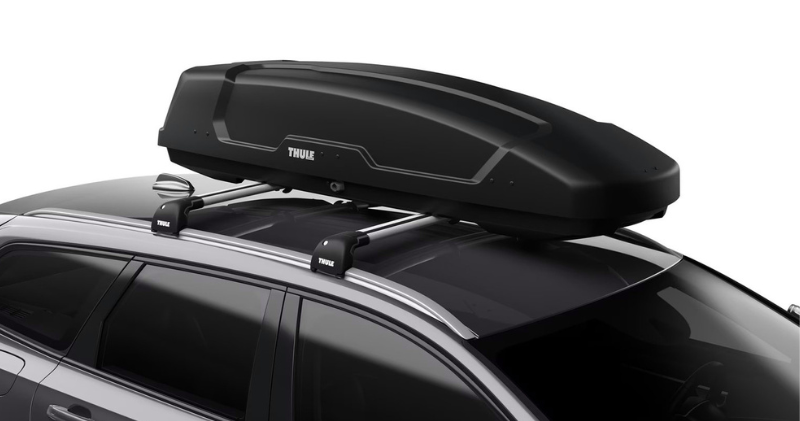 At $699.95, the Thule Force XT Sport Rooftop Box is an investment, but it keeps your gear safe and your car's interior free of scratches and dings. With 11 cubic feet of capacity, it frees up lots of space inside the car, providing the most comfortable ride for your passengers. As kids get older (and their gear gets bigger), a car-top box makes it so much easier to get everything in — if you pack efficiently, you might even be able to see out your rear window. 
By now you should have a better understanding of the gear transport options available for your next trip to the ski resort. Wondering what to pack? Check out our tips for essential items to pack for a visit to the slopes.
Still have packing questions? If you're local to Northeast Pennsylvania, swing by shop at 200 Montage Mountain Road in Moosic, PA. One of our friendly, gear-loving staff will be happy to help you find the option that works best for your family.