Posted on
By Ski Shack
Posted in Hiking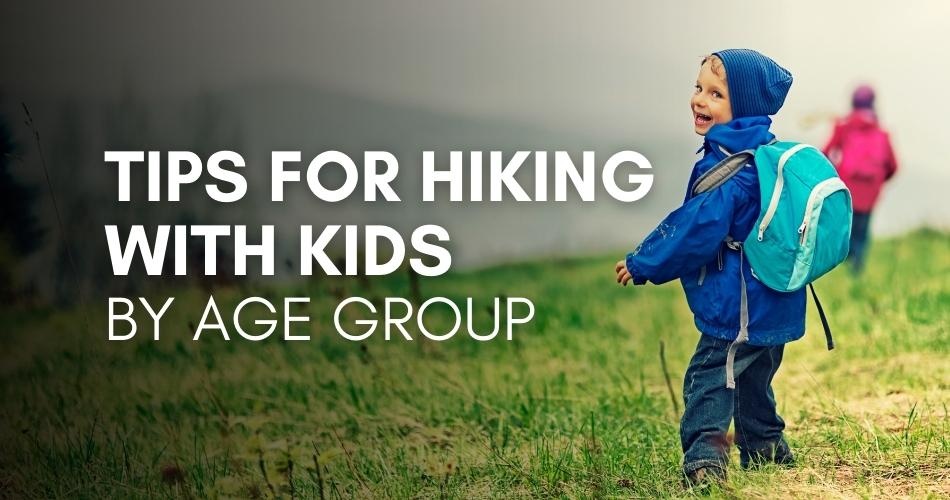 Hiking is a great way to enjoy the outdoors as a family. If you're an experienced hiker, you most likely already know how to prep yourself for time out on the trail. However, prepping for an outing with your little one may be a different story. We're going to give you some tips on hiking with kiddos of different ages.
Hiking with Infants (0 - 12 months)

One major piece of gear you'll need when bringing your infant on a hike is a carrier. You should make sure that the carrier you get is adjustable and can fit each parent. Babies should be put in a front carrier until about six months before they can be put in a backpack-style carrier. We recommend the Kelty Journey PerfectFIT™ Signature Child Carrier with built-in stirrups and a sunshade for your little one. After picking a carrier, you should get your child used to it before heading out on the trail.

When is the Best Time to Hike with a Baby?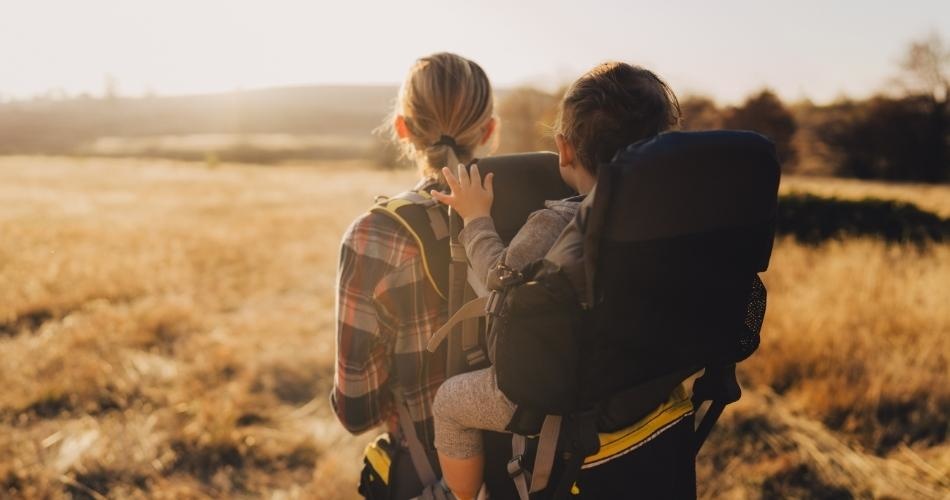 When it comes to picking a time to head out for a hike, we recommend your child's normal nap time since the hiking motion puts most little ones to sleep. You should also ease into things by limiting hikes to under an hour at first and work up to a couple of hours or more once you see how they tolerate it. The weather is definitely one thing to be aware of since babies aren't that great at regulating their temperatures yet. Covering your little one with a sun hat with a wide brim is highly recommended, especially in sunny weather.
In addition to the main essentials such as sunscreen, bug spray, water, snacks, and a first aid kit, you will also want to include extra diapers and wipes, a bag for dirty diapers, toys, extra food, milk or formula for the baby.
Hiking with Toddlers and Young Children (1 - 4 years)

Children in this age bracket tend to switch between the carrier and walking on their own. Most children these ages will want to walk around and explore for a little bit before going back into the carrier, so planning for breaks makes things easier. When it comes to what to bring, we recommend a fun water bottle and a little pack for your little one to carry. You can also put in a pair of kids' binoculars since kids love to have their own gear.
We definitely recommend bringing an extra pair of socks and a change of clothes since kids love jumping in dirt and puddles. When it comes to letting your child walk on their own, make sure that the area is relatively flat. You should also always know how far away from the trailhead you are since little ones tire out quickly and will want to be carried. Children can ride in the carrier until they are about 40 pounds, so you should begin the transition when they are close to that weight.
Hiking with Grade Schoolers (5 - 12 years)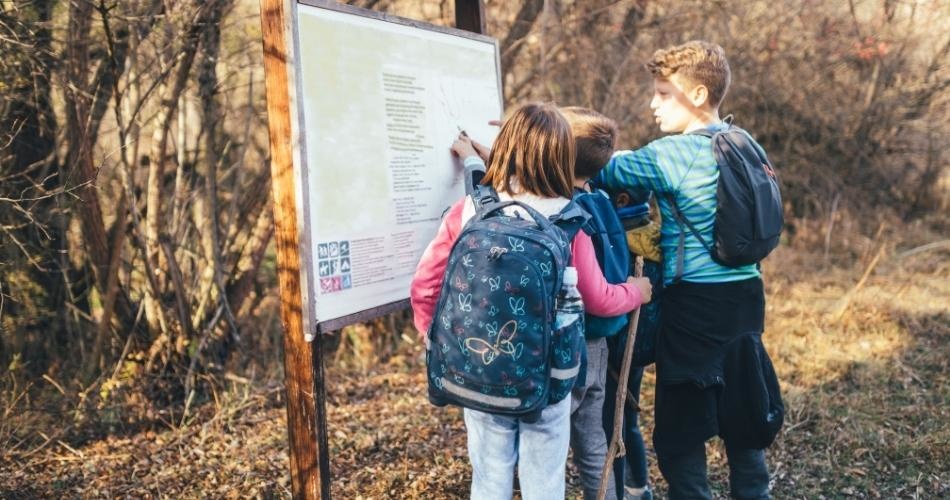 By now, your child is no longer in the carrier and can walk on their own. One thing that you should lay down with grade-schoolers is some trail safety rules. When hiking, they must stay within sight of a parent or responsible adult. They should also carry a safety whistle with them if they end up getting lost. In the event of getting lost, instruct them to stop somewhere safe, sit down, and blow the whistle in bursts of three.

What Gear Do You Need When Hiking with Older Children?

When planning your hike, you should involve your child in choosing the trail to pick out their bag. This is also a good time to switch from a water bottle to a reservoir which is another great thing for them to pick out. We recommend the Camelbak Hydrobak Light 50 oz Hydration Pack for older children due to its small, lightweight design. When it comes to the hike itself, keep things fun by counting birds or even singing songs. You can keep them engaged with a scavenger hunt or nature bingo. If your little one is a slow walker, you can plan to stop at certain spots like a big tree for a break. Some things that you should teach early on are map reading and leaving no trace.

Hiking with your kids can be a lot of fun. It is a great way to get them outside in the fresh air and away from screens. If you need any gear for your family stop by Ski Shack where one of our outdoor enthusiasts can help you find what you need or answer any questions that you may have.