The Moken by FeelFree is one of Ski Shack's best-selling kayak models. Customers often ask, "what's the difference between Moken 10 and Moken 12.5?" This article will break down the similarities and differences between these two innovative kayaks, so you know which is right for you.
FeelFree Moken 10 V2 Standard Kayak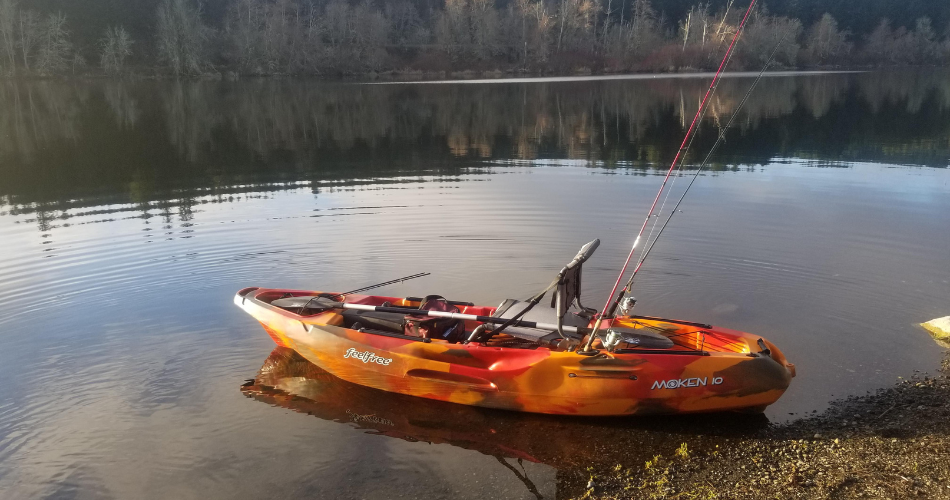 The FeelFree Moken 10 V2 Standard Kayak is perfect for those who want the comfort, stability, and features of a larger fishing kayak but in a smaller package. This boat weighs only 65 lbs and has a length of 10' and is 33" wide. Don't be fooled by its small size, this kayak has a weight capacity of 440 lbs and feels very roomy, even for larger-framed paddlers. The FeelFree Moken 10 V2 Standard Kayak is perfect for paddling or fishing on smaller waters and rivers where you don't mind sacrificing speed for maneuverability.
FeelFree Moken 12.5 V2 Kayak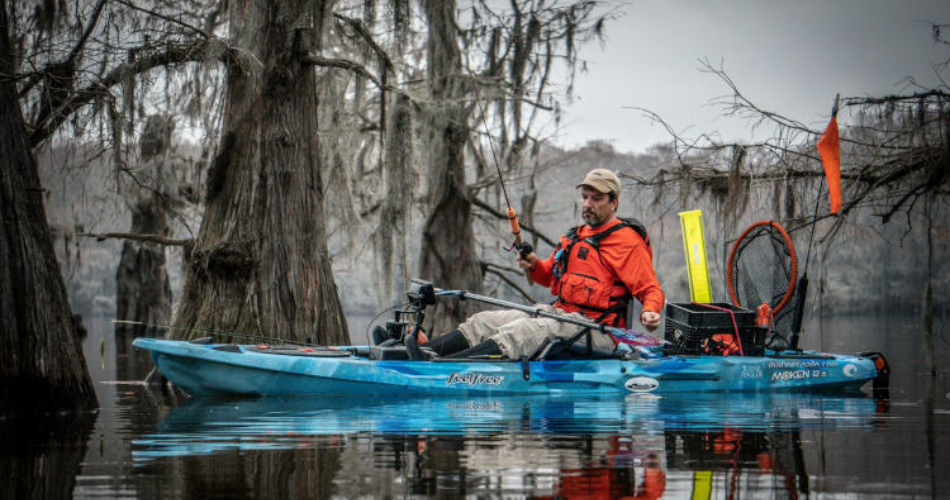 The FeelFree Moken 12.5 V2 Kayak is fast, stable, and comfortable. When comparing this boat to other fishing kayaks, it comes in at a manageable 85 lbs and has a length of 12'6" and a width of 32". Despite being over 2 feet longer than the Moken 10, the max weight capacity is only 400 lbs. The Moken 12.5 V2 is designed to move faster and track straighter than the Moken 10, which makes it a better fit for larger lakes and coastal waters. That being said, this kayak is still extremely comfortable on rivers and small ponds too.
Similarities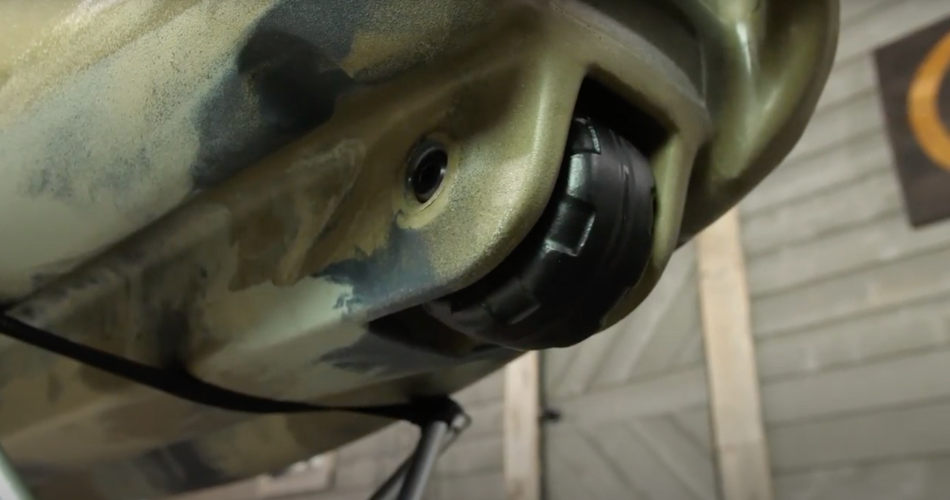 The Moken 10 and 12.5 have a number of similarities when it comes to their features. Both kayaks have the patented "Wheel in the Keel" to make getting to the water a breeze. They also feature a number of angler-ready features like two-flush mounted rod holders with rod leash, Uni-Track accessory rails and tankwell storage. Plus, they're both Beaver Tail rudder ready. Other features these two boats share are dual paddle keepers, adjustable foot pegs, the Multi-Position + Height Adjustable EZ Rider Seat, a stand-up leash deck pads for comfort & traction, and molded-in handles on the sides.
Differences

Now that we know what features these models share, we can get into the features that make them different. Overall, the Moken 12.5 has more features such as cup holders, rod tip protectors with rubber catches, and a rear quarter turn hatch. When it comes to storage, the Moken 10 V2 Standard Kayak features a front console lid to stash away items, whereas the 12.5 version has a removable Sonar pad that is great for electronics, such as a finish finder and other valuables. The Moken 10 has an ample front storage area with a bungee, whereas the 12.5 has an oval-shaped hatch in the front to help keep items dry. The Moken 10 features a molded carry handle in the back of the boat to make transportation easy which is not present in the 12.5 version.
When trying to decide between the FeelFree Moken 10 and 12.5 versions make sure to also consider if you have enough space to store it and the means to transport the vessel to/from the water. If you'd like to learn more about the FeelFree Moken or see the models in person, stop by the Ski Shack where one of our gear experts can answer all of your questions!