Posted on
By Ski Shack
Posted in Clothing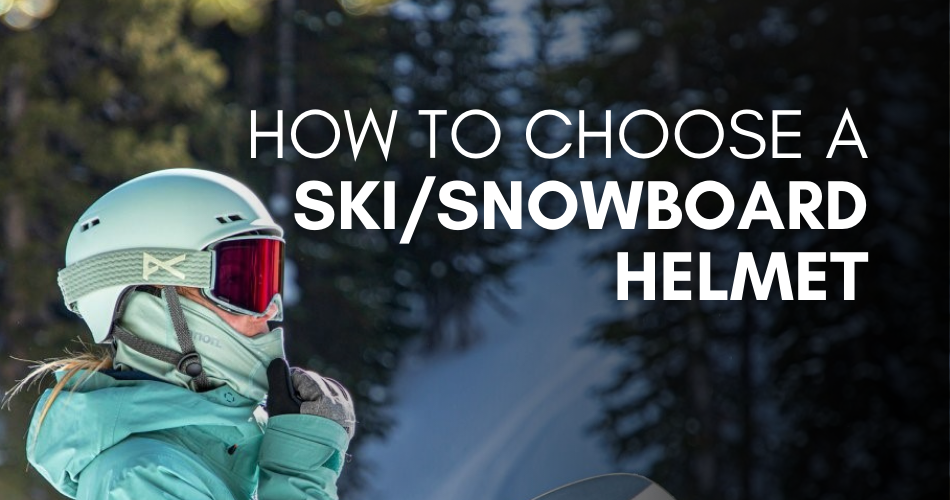 Helmets keep you warm, comfortable, and most importantly, safe while out on the mountain. With so many different options available from integrated visors to 3 season capability it can be difficult to know which is right for you. We're here to give you everything that you need to know when picking out a ski or snowboard helmet this season.
Different Styles & Features

The first thing you need to ask yourself is how are you going to use your helmet. Do you plan on just hitting the slopes? Or do you participate in other activities year-round that require a helmet as well?
Traditional ski and snowboard helmets are meant to protect you and keep you warm. If you do outdoor sports in the warmer months that require a helmet too, then getting a helmet with a 3 season capability may be perfect for you. These types of helmets normally have removable liners so that you can go from cold weather to warm weather without any issue. Meaning you can use them skiing or snowboarding in the cold weather and then biking or skating in the warm weather.

Regardless of how you will use your helmet, most models on the market now feature adjustability to help fine-tune the fit. Some of these systems include the Adjustable Wheel or Boa®, In Form Fit, Air Fit, and Pad system. Helmets also usually come with some kind of ventilation, and that ventilation could be fixed, or it could be adjustable. Fixed vents are passively open and allow for heat and moisture to escape. Adjustable vents allow you to fine-tune the airflow to your needs. These types of vents could have a plug, sliding mechanism, or even a one-push button.

Helmets with visors can be a great choice for those who often misplace their goggles or even those with prescription lenses. These helmets are comfortable and provide an unrestricted field of vision. They also adapt to the user's face to protect them from the elements, and the lens on them can be changed to adapt to different weather types.

Levels of Protection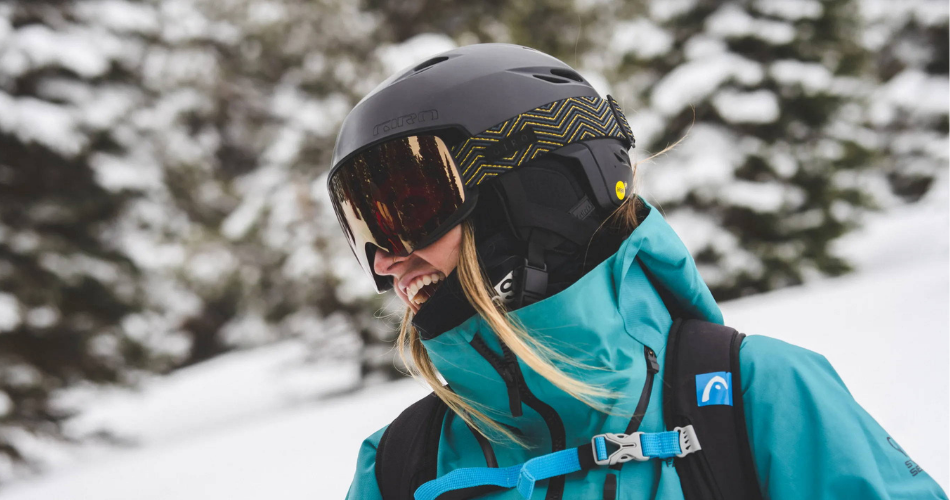 Now that we've talked about some of the features these helmets can have, let's get into the different types of protections that they can also have. Some helmets have Expanded Polystyrene or EPS foam in them. EPS foam is normally used as a liner to help absorb the shock of an impact and should be replaced after a hard fall since the foam can become compressed.

Multi-Directional Impact Protection System or MIPS® technology was created to help deflect some of the force of the impact. It does this by having an inner rotating layer that moves separately from the outer shell. In the event of a crash, the outer shell absorbs the impact while the inner layer slightly rotates to disperse rotational impact. This movement helps reduce the chance of concussion or even brain injury.
WaveCel® technology is newer and functions as a network of hundreds of interconnected shock absorbers which connect to your head and the helmet's outer shell. It helps distribute impact energy through its network of cells, reduces impact forces like a car's crumple zone, and then flexes and glides to divert rotational forces away from your head.


How to Size & Check for Fit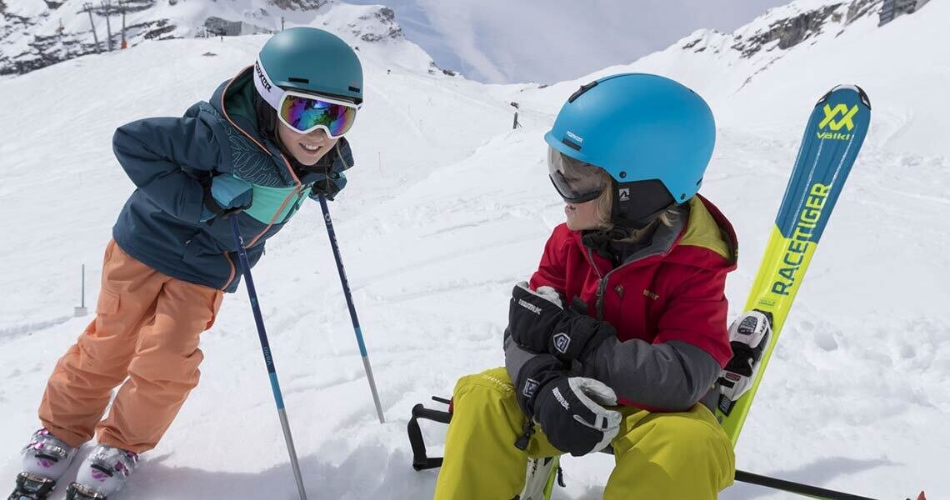 Now that you know about the features and types of protection, we can move into how to make sure that your helmet is the right size for you. The first step is to measure your head by taking a soft measuring tape and wrapping it around your head about 1 inch above your eyebrows and ears. If you don't have a tape measure, you can always use a piece o string and then measure the string after wrapping it around your head. Most helmets are measured in centimeters, so it is recommended that you also measure your head in centimeters.

After measuring your head, you should check that the chin strap fits right under the chin to reduce the chance that your helmet will come off during impact. The strap should fit snugly but loose enough for you to be able to chew food without feeling pinched or choked. A good way to check if your helmet fits correctly is using the two-finger rule. Your helmet should fit about two fingers' width above your eyebrows, so it will be fairly low on your forehead. If your helmet is too big or too small, it won't do its job correctly when protecting you from a crash, so it is important that it fits just right.


When to Replace Your Helmet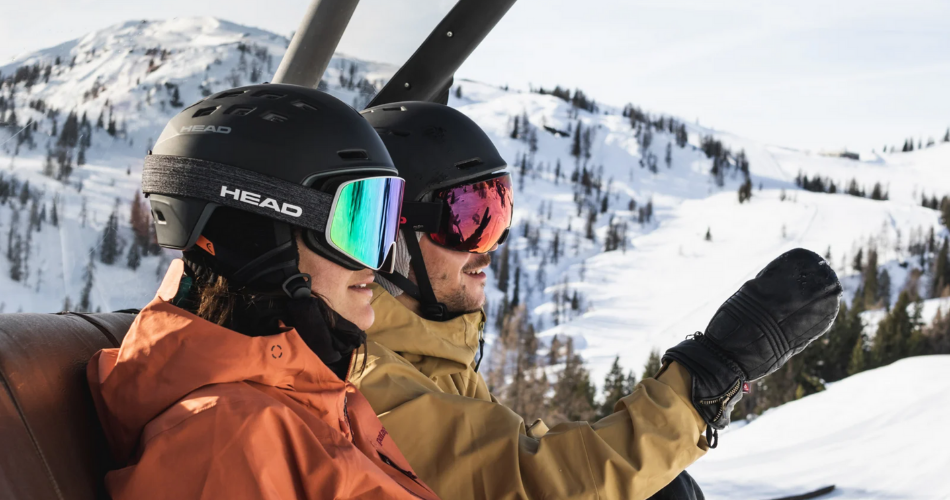 Let's talk about when you need to replace your helmet. Most helmets are not built to last a lifetime, and that being said, the materials inside of them break down over time, making them less effective. It is highly recommended that you replace your helmet after five years based on the date stamp inside. Another time to replace your helmet is after a major impact because the materials inside your helmet can crack or break down. One last reason to replace your helmet is if you see any noticeable cracks in the shell or foam. Cracks in the shell or foam can happen over time or can be caused by impact, which is why it is a good idea to replace your helmet if you see these.


Helmets are the most important piece of gear when it comes to safety on the mountain. A helmet that doesn't fit correctly won't be able to do its job very well in the event of a crash, so it is important that your helmet fits correctly. If you're not sure if your helmet fits correctly or if you need help finding the right size for you, stop by Ski Shack, where our team can measure you and help you get into a helmet to keep you safe this season.
Whether you're a beginner or a seasoned expert, Ski Shack has all the outdoor gear, apparel and accessories you need to stay warm, dry and safe on the slopes.