Posted on
By The Ski Shack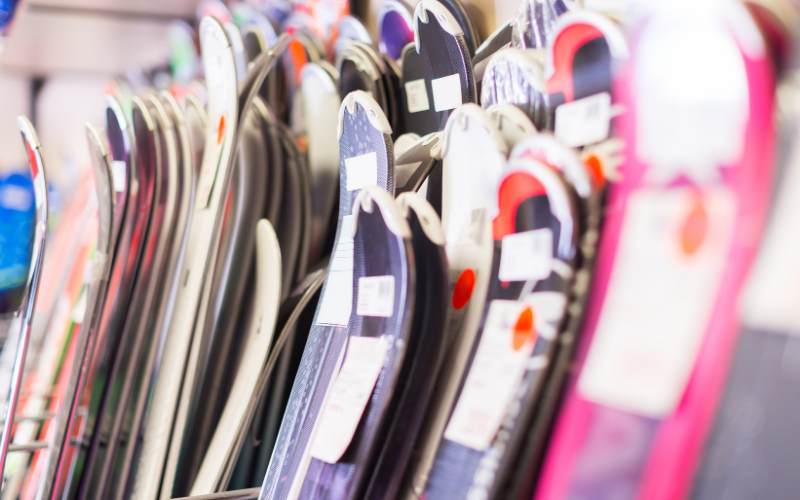 It can become overwhelming when looking at the large variety of skis out there. When you understand the types, and how to choose the right length, you'll be able to narrow down your search and find the perfect pair!
What's your ideal terrain?
Your terrain can look groomed and have hard snow, look fluffy and have powder snow, have a mix of groomed and powder, or just be in the straight wilderness like Mount Everest. There's a type of ski for every terrain!

There are 4 different types of skis:
All-Mountain (Carving)
All-Mountain Wide (Mid-Fats/Fats)
Powder (Super Fats)
Backcountry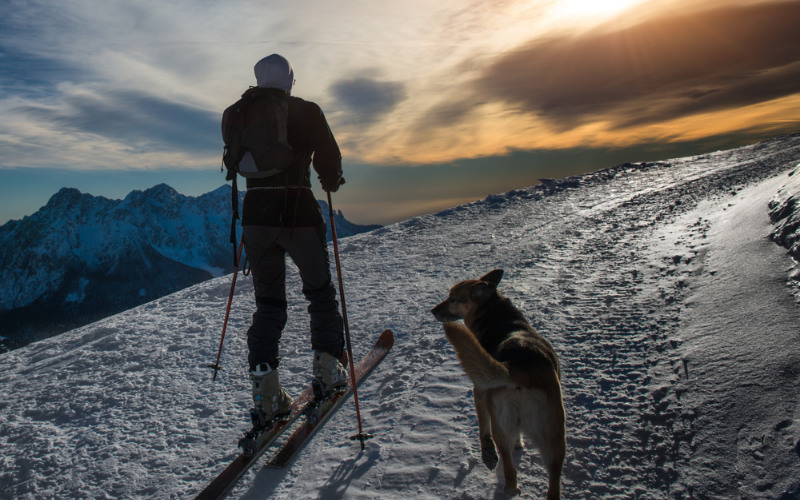 All-Mountain Skis
All-Mountain skis are also known and popularly referred to as carving skis. These are perfect for beginner, intermediate, and expert skiers of all ages! The terrain can be groomed or a MIX of groomed and powdered snow. The middle part of your ski is referred to as the waist. The middle or waist of these skis are up to 95 mm wide. Now, the wider the waist, the more powdered snow it can take on. If you will be riding on a groomed slope with not much snow, you want a waist that is below 85 mm ("Front Side Skis"). Overall, these skis make turning easy and are perfect for first-time buyers.
All-Mountain Wide Skis
These skis are referred to as Mid-fats or Fats. Why? Because they are wider than All-Mountain Skis….hence the name. The waist of these skis range from 90mm - 109 mm. These are good for slopes with A LOT of snow. You want a wider waist for deeper snow so your skis can glide on top!
Powder Skis
Getting to the big boys, these skis are also referred to as Super Fats. Do you see a trend here? The waist of these skis depends upon the weight of the person using them. A women's ski waist starts at 100mm and men's starts at 109mm. These are for powdered terrain ONLY, not for groomed terrain. These skis on a powder terrain are pretty much like snow surfing.
Backcountry Skis
Unlike the last 3 types, backcountry is just what it sounds like. There is no trail...you're basically on some mountain you just found out in the wilderness. These are definitely for more experienced skiers. These skis have the ability to take you downhill AND uphill! The waist of these bad boys is anywhere from 80mm -120mm. Watch out for avalanches!
Camber or Rocker?
Camber (Traditional Design) - Has a raised-up waist; making the ski like a spring and adds some bounce to the ride!
Rocker (New Design) - The exact opposite of camber; a lifted tip and tail. It makes powder slopes easier to maneuver down.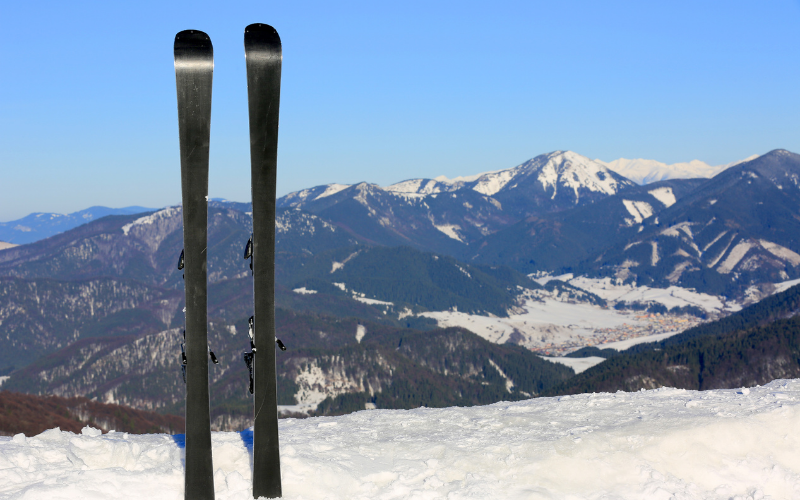 How long and wide should your skis be?
When you stand your skis up, the tip should be either at your chin or your nose. The taller the ski, the harder it is to control it. So, for beginners, it's best to start at the chin. There are 3 parts to your ski; tip, waist, and tail. The Tip is also referred to as the shovel, and this is what initiates your turns. A wide tip and a narrow waist is the perfect size for a beginner on a groomed slope. The tail should be narrow for nice gliding turns and wider for experts who like taking fast turns.
Whether you're a beginner or a seasoned expert, The Ski Shack has all the outdoor gear, apparel and accessories you need to stay warm, dry and safe on the slopes.