Posted on
By Ski Shack
Posted in Skiing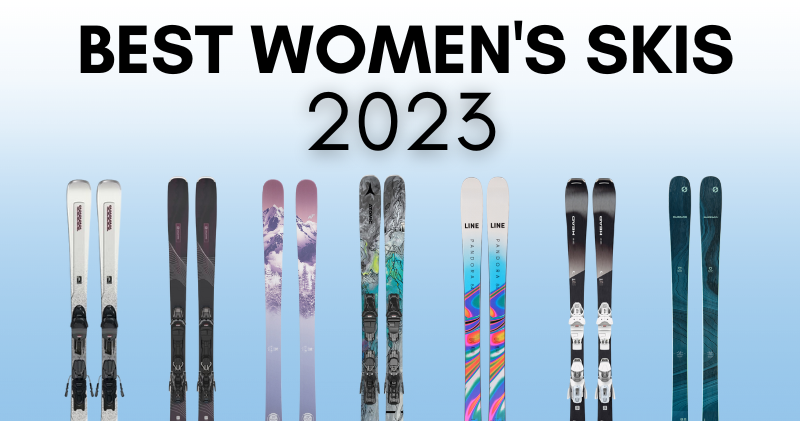 Want to know how this year's skis for women perform in the gnarly Appalachian landscape? Our east coast testers have provided their feedback to help us craft our recommendations for Best Women's Skis for 2023.
When it comes to designing women's skis, brands have long moved beyond the old mantra, "Shrink it and Pink it." And if ladies' models are a bit lighter, shorter, and more flexible than men's, it's because women are, on average, lighter and shorter than men. Since girls can shred, their gear employs the same state-of-the-art engineering, materials and performance tech as the guys' stuff.
In our tests, we've found that our favorite women's models are a pleasure to ride, whether you're cold-chilling down the groomers or courting the raggedy edge. And the pretty graphics? They're just icing on the cake.
With all that in mind, here are our picks for the best new women's for this 2023 season.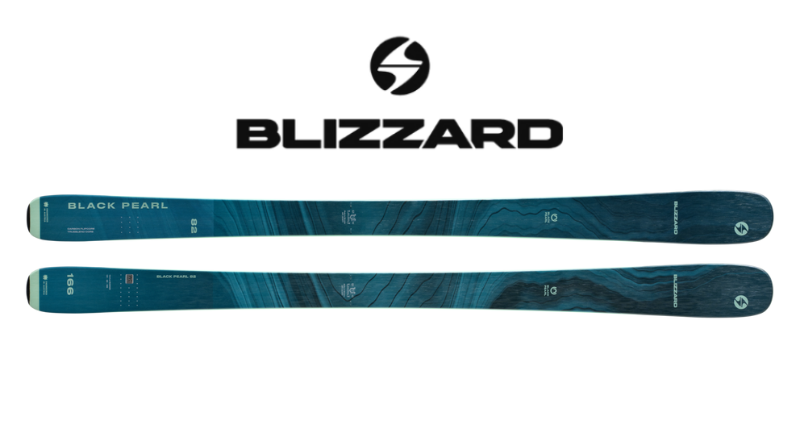 Austria's Blizzard has been dialing in the specs on this bouncy, slim-waisted version of its beloved Black Pearl all-mountain ski since 2020. With a lightweight wood core and a layer of chatter-dampening titanal (titanium-aluminum alloy), the 2023 Black Pearl 82 gracefully slices through hardpack and ice, while bouncing effortlessly from turn to turn at high speeds. At the same time, the Black Pearl 82's moderate rocker and taper make it a smooth ride to zipper through bumps. But it's not all jive and drive — the Black Pearl 82 is happy to chill at a lower velocity, making it a fine ski for ladies looking to take their skiing to the next level — while still having lots of fun romping around in their comfort zone. $599.95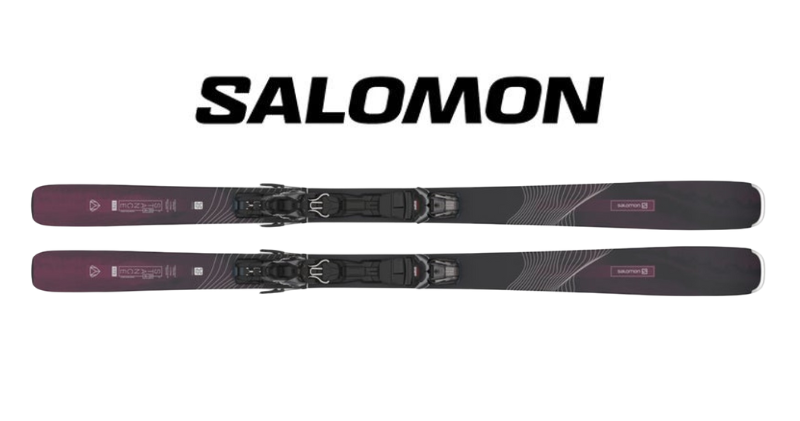 Built for slicing and dicing groomers and hard pack, the Solomon Stance Women's 84 is an energetic, lightweight, front country driver that confidently cuts an edge on sheets of ice. For advanced skiers with a need for speed, the Stance 84's Titanal-carbon construction and feather-light karuba-poplar wood core offer stability and grip to power through conditions that range from February's frozen ice-nuggets to sloshy late-season slush on ice. And yet, its forgiving, reliable turn initiation makes it a great pick for ladies with an evolving skillset. Lightweight Solomon M11 GW bindings included. $599.95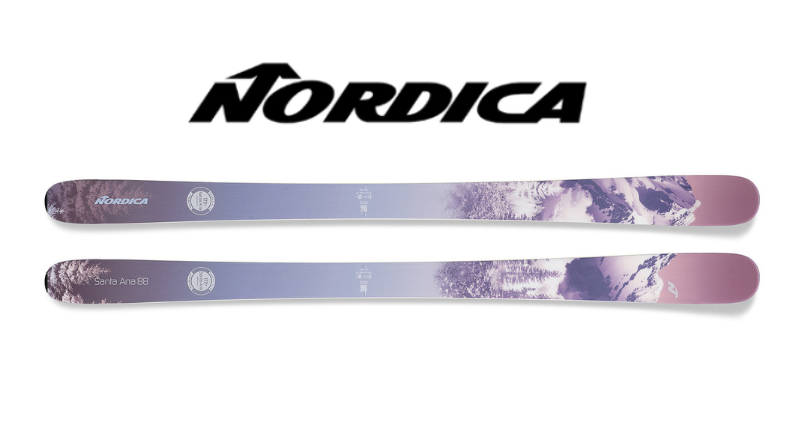 For the gal who likes to bop all over the mountain at high speeds, here's a race-inspired ski with a lightweight core, snappy carbon-laminate chassis, and a sheet of terrain-specific metal to iron out the wobbles. A balanced, go-anywhere rocker combined with Nordica's trim but sturdy "True Tip" technology make the Santa Ana 88 easy to maneuver off-piste on powder days. It's no wonder that pro reviewers praised the 2023 as one of 2023's most agreeable skis for all kinds of riders — on all kinds of terrain. $649.95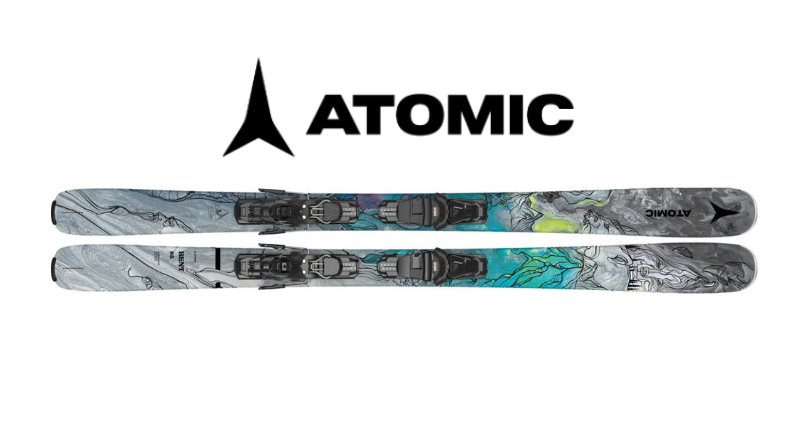 Here's a fun, playful ride that quickly bounces from turn to turn and packs a ton of value into a pretty, graphics-forward package. Atomic launched its first ski collaboration with pro skier and artist Chris Benchetler in 2008 — since then, the Bent line has set the standard for freeskiers who like to pop, rip and trick their way down the whole mountain. Built around a super light wood-foam core that packs exceptional stability for its weight, the Atomic Bent 85 R's narrow waist holds tight to firm snow, while sturdy "resist" edges stand up to bashes and crashes. $499.95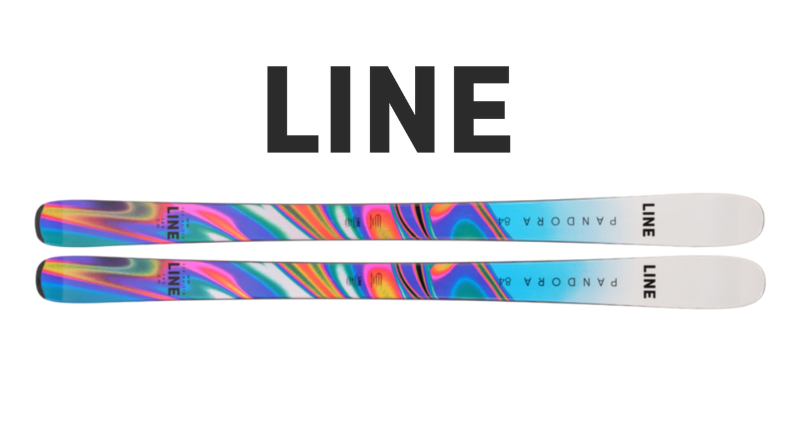 For ladies who like to cruise the groomers — and hit the park — here's a splashy-looking, lightweight ski that's crazy-smooth on edge, and positively weightless in the air. With a five-radius sidecut that intuitively turns at any angle, Line's 2023 Pandora 84 features a super-light Aspenlite™ wood core that facilitates take-off and airtime, while end-to-end carbon stringers and stiff tails provide decisive stability for confident landings. $449.95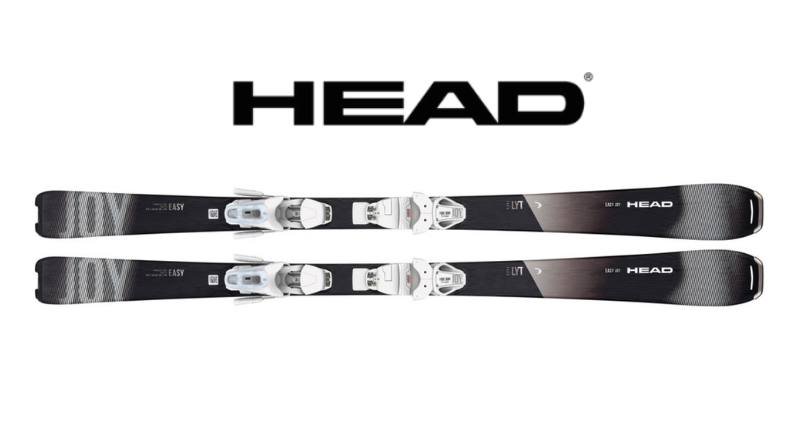 Our ski testers aren't beginners, but we found lots to love aboard Head's trust-worthy intro-level 2023 Women's Easy Joy package. The ski turns on a dime — its lithe 66 mm waist easily flexes grip terrain through every turn. This lets developing skiers taste the magic of carving — and helps them build confidence and lean into turns for increasingly powerful skiing. Engineered with Head's proprietary Lyt Tech construction, the Easy Joy features a lightweight synthetic core strengthened with a layer of graphene carbon fibers, making for a comfortable, all-day ride that's ready to turn it up whenever you are. $449.00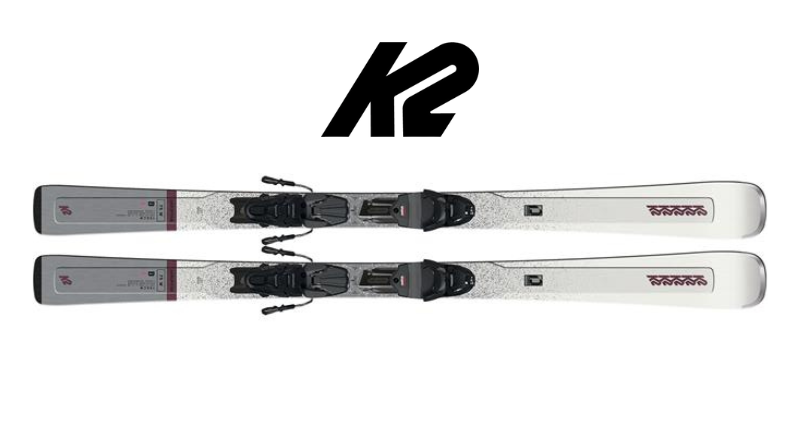 For first-time ski buyers, we'll always recommend a set-up that can accommodate a developing skill-set while ringing in at an approachable price point. With a gentle, Catch-Free rocker tip that smoothly guides the ski into each turn, the 2023 K2 Disruption 75  offers terrific control. It's ski is deft and light underfoot and flexes into turns with minimal pressure. Still, with K2's Titanal (titanium x aluminum) I-beams for strength and stability, the Disruption 75 is built to keep up with stronger skiers when it's time to turn up the odometer and rip wide arcs on the blues. $399.95
Read More: 
Women-Specific Skis & Snowboards: What's the Real Difference?
Ski & Snowboard Tune-ups: What, Why, When?
Looking for something else? Based in northeast PA, Ski Shack carries a full line of outdoor gear, clothing and accessories to keep everyone in your family cozy, dry and safe in the great outdoors this season — no matter your experience or ability level.