Posted on
By Ski Shack
Posted in onewheel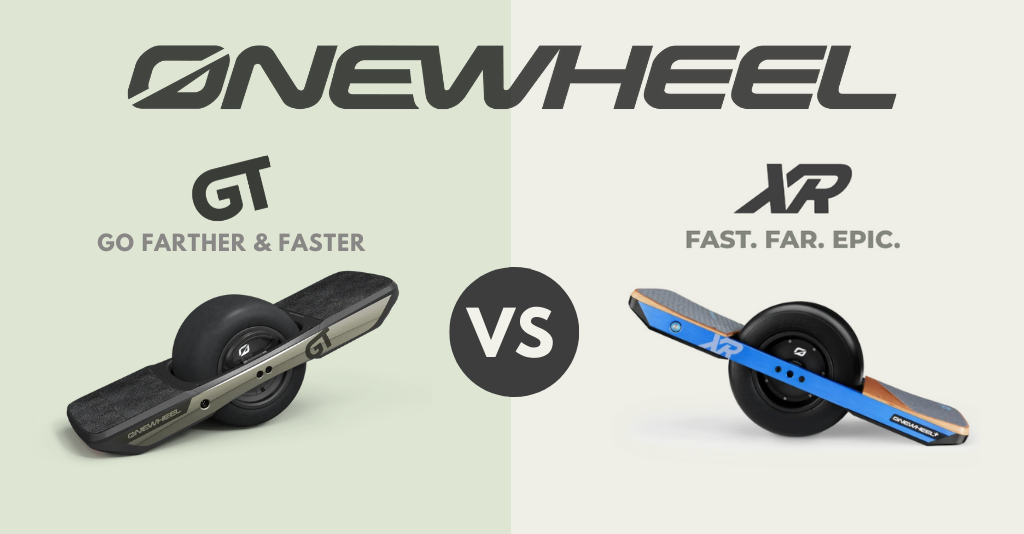 Wondering if you should upgrade your Onewheel XR to the new GT? Ski Shack's Onewheel Expert, and long-time XR rider, recently took the GT for a spin and gave us his initial reactions in this new shredding machine to help answer that question and more.
Overall Impressions
After 4 hours of riding across various terrain, here is what our expert had to say, "Onewheel basically fixed everything that was wrong with the XR when they made the GT. With better control, more power, and longer range. The GT will increase your confidence and overall riding ability, it's the next level!"
More Power and Control
The most impressive upgrade from the XR is the GT's power and control features. This model has an enhanced powerband for more power, torque, and dynamic performance at all speeds. Our expert explains, "You can really feel the enhanced powerband, allowing you to accelerate or carve uphill, without hesitation. The XR has a softer feel on inclines, but the GT just wants to dig in and cruise." 
Increased Speed and Range
More range means you can go farther; the GT has a top speed of 20 mph with about a 32-mile range. This model delivers a solid and stable ride.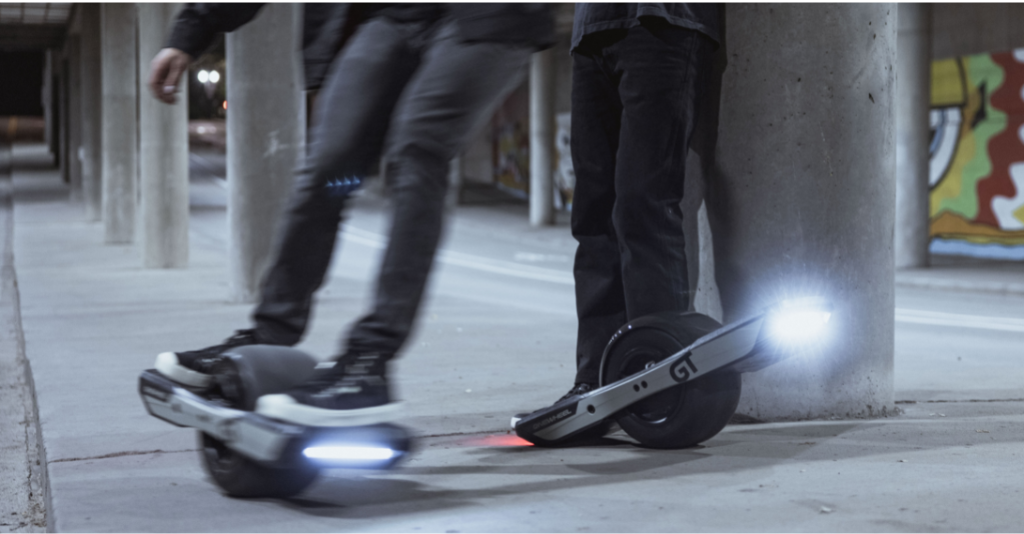 Updated Features
The GT features the same size and wide stance as the XR but is a bit heavier, coming in at 35 lbs which gives the board better momentum for clearing obstacles. Given its larger size, riders will appreciate that the built-in handles on the GT are now included out of the box and allow for two-way carry, both horizontal and vertical. Our expert noted the cushion on the new GT Maghandle Pro and thinks it makes it much more comfortable to carry vs. the XR Maghandle. 
The concave footpads on the GT deliver maximum comfort, control, and traction that riders look for. It also features two factory tire options: a treaded tire and a slick tire. For rides at night, you will appreciate the brighter lights on the GT with high beams for maximum visibility. 
This board has a more pronounced kickback feature with an audio cue as well to let you know you need to slow down. It also includes the configurable Smart Start feature as found in the Pint models. This Smart Start feature offers beginners a safer, easier method to start and stop the board. When it comes to looks, the GT features a more polished aesthetic along with a visible battery meter on the deck. These features also allow for easier cleaning, too, having eliminated the crooks and crannies that typically collect dust. 
With so many improvements made to the GT, you can see why our Onewheel Expert favors it over the XR. If you have any questions about the new Onewheel GT, stop by Ski Shack, where we are more than happy to answer your questions. And if you'd like to give a GT a test drive, give us a call today to schedule a demo with our Onewheel Expert! 
FREE SHIPPING NOW AVAILABLE FOR ALL ONEWHEEL GT MODELS