Being able to clearly see conditions on the slopes is a must! With this guide, you'll be able to narrow down your search and find the perfect pair! Let's dive into a few key features to break down some differences between snow goggles on the market.
Snow & Ski Goggles Frames and Fit
Goggles come in different frame sizes to accommodate different size faces, so be sure to buy goggles that fit your face! The fit should be snug and comfortable, but not too tight. Your snow goggles should be large enough to protect your face from harsh conditions; too small and it could inhibit your peripheral vision.
Helmet compatibility: While many goggle brands also make helmets, pretty much all goggles on the market today are helmet-compatible and can be used interchangeably between various brands of helmets. Still, it's a good idea to try on new goggles with your helmet to ensure a comfortable fit.
Padding: This keeps your goggles feeling comfortable and safe from pinching your face. The foam should be thick enough to cushion your face but not so thick that it causes fogging. Also, make sure to avoid gaps around the bridge of your nose which can also lead to fogging.
OTG (Over the Glass) styles: If you happen to wear prescription glasses, look for OTG goggles, as they're designed to fit over your glasses. These goggles have space to accommodate glasses while avoiding pressure on your face on your temples and nose.
Lens Shapes of
Snow & Ski Goggles
Snow goggle lenses are usually either vertically flat (cylindrical) or spherical.
Cylindrical lenses: Curves left-to-right across your eyes and face, but the lens surface is vertically flat (between the nose and forehead). These ski goggles are typically priced lower, but their flatness can cause more glare and slightly reduces peripheral vision.
Spherical lenses: Curves both horizontally and vertically. Spherical lenses allow better peripheral vision and less glare, but their cost is higher.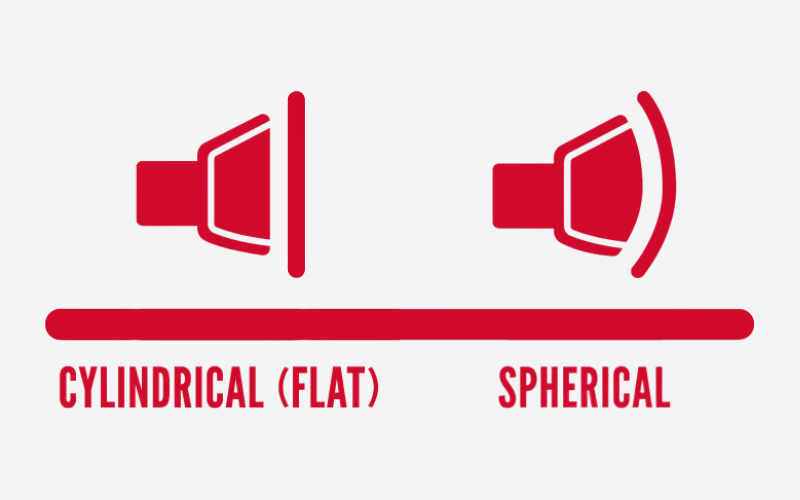 Snow & Ski Goggles
Lens Colors
Your lens color acts as a filter and emphasizes the colors in your vision. The amount of light that reaches your eyes through the lens will depend on their color.
Lighter lens tints allow the most light to pass through the lens. Yellow, gold, amber, green or rose-colored lenses all offer increased visibility and make good choices on cloud days.
Darker tints reduce the light passing through the lens. Brown, gray and copper-colored lenses all offer decreased visibility so they're ideal for riding under clear skies.
Clear lenses are best for night skiing.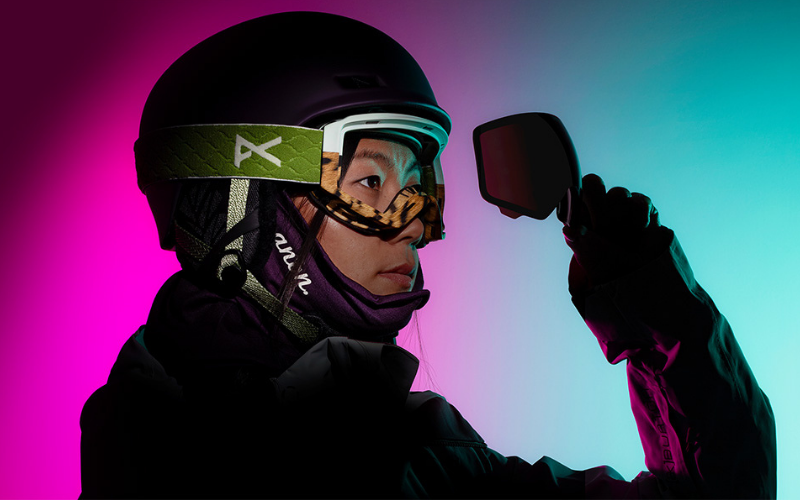 Pricing for the Best Ski Goggles
In general, snow goggles can be categorized by price range.
Good ($30-$49) Good for just starting out in the sport, or when you need a backup pair.
1. Basic foam and ventilation
2. Two Lens options - only comes with one lens
RC36 - daytime
Clear - Nighttime
3. Limited Frame color options: Black, White, & Silver
4. Not eyeglass compatible  
Better ($50-$160) Reasonably priced options keep you looking good in more ways than one.
1. Better foam and ventilation for less fogging
2. Multiple Lens options - usually only comes with one lens
3. Multiple Frame color/design options
4. Over the Glass (OTG) Options available
Best ($161-250) If you're hitting the slopes both day and night and in all conditions.
1. Best foam and ventilation for the least fogging
2. Multiple Lens options - usually comes with two lenses
a. Cylindrical - flat sleek look more economical
b. Spherical - better peripheral vision and depth perception - more expensive
3. Multiple Frame color/design options
4. Magnetic lens changing options available
5. Magnetic face mask integration (MFI) available on select Anon models 
Whether you're a beginner or a seasoned expert, The Ski Shack has all the outdoor gear, apparel and accessories you need to stay warm, dry and safe on the slopes.