Posted on
By Ski Shack
Posted in Skiing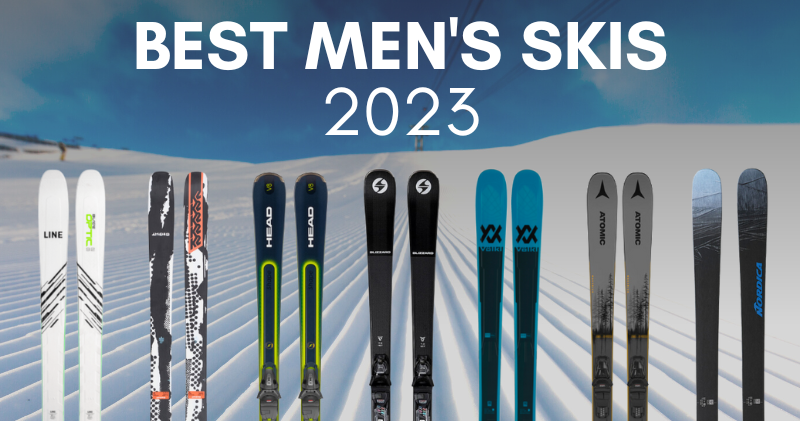 Every year, we look forward to reading the gear guides and reviews in outdoor magazines. They're scientific and thorough, but the tests take place out west, and as an east coast outfitter, we want to know more about how the gear will perform in our gnarly, ever-changing conditions.
One of the best perks about working in the ski industry is sending a team of snow-sports enthusiasts to Vermont each February to test the next season's gear in the man-made, icy hard-pack that defines east coast skiing.
While testing gear, we ask ourselves: How will this equipment improve someone's skiing or riding? How is this going to make someone's day more enjoyable? What kind of skier would most enjoy this ski?
Through that lens, we give you our cream-of-the-crop picks for men's skis, circa 2023.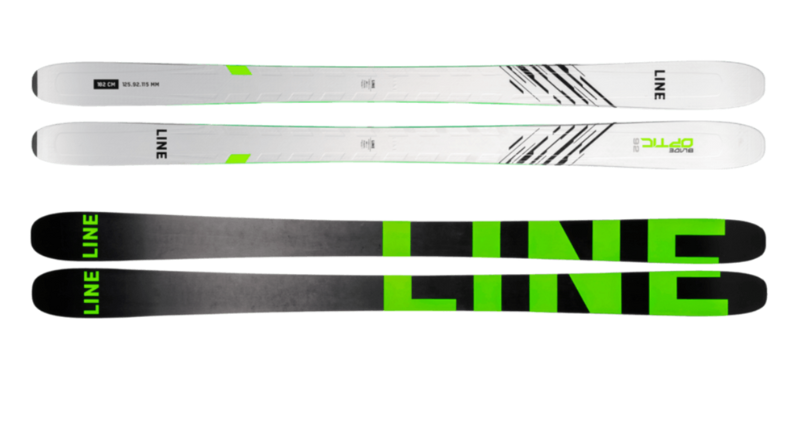 If we had to pick just one new ski to do it all, we'd go for Line's 2023 Blade Optic 92. Engineered to replace LINE's fan-favorite Sick Day all-mountain ski, it's a springy, fun ride that's lightweight enough for a powder day, yet stable enough to hold a chatter-free edge through the gnarliest frozen crud. Machined with a five-radius sidecut, this ski casually bobs and weaves through tight zipper turns, and when the terrain opens up, it cuts sweeping, wide arcs with seamless grace.  $549.95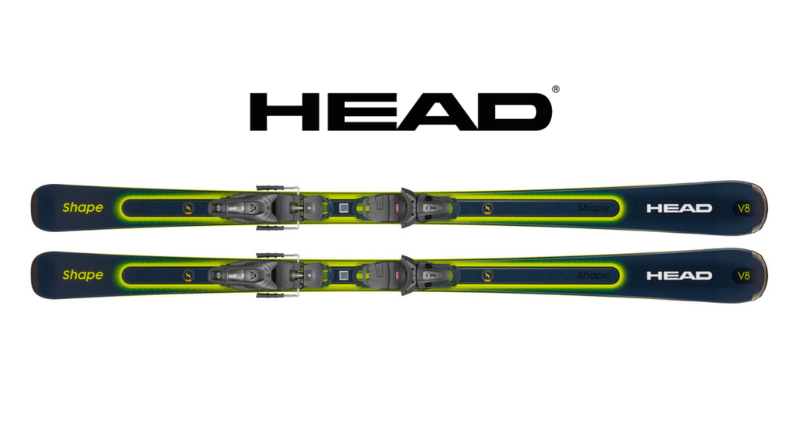 Here's a super-fast frontside ski that packs a ton of tech, while offering the stability of good-old wood at its core. Designed for the dude who loves to tear down the groomers, the Shape e-V8 features HEAD's shock-absorbing EMC technology at tip and tail, which converts kinetic vibrations into a buzz-breaking electric circuit inside the ski. This offers a buttery-smooth ride — and unshakable grip while riding the raggedy edge. Meanwhile, the ski's agile 75-mm waist and feather-light graphene-carbon-fiber construction let you ski 'til last chair without feeling weighed down. Includes Head's 2023 PR 11 GW bindings. $849.00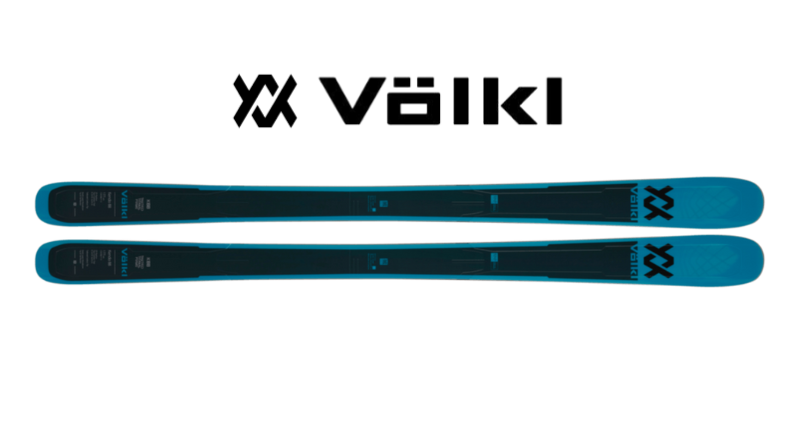 Completely redesigned for 2023, the Volkl Kendo 88 Men's Ski is an all-mountain free-rider that's built to perform in variable East Coast conditions. Like Volkl's 2023 Mantra and Kenja models, the Kendo 88's three-radii sidecut geometry keeps the ski effortlessly on-edge through tight or wide turns. And, thanks to tailored Fibre Placement (TFP) this super-responsive ride is as intuitive in tight trees or backcountry steep-and-deep as it is over rolling fresh corduroy. $699.99
Here's a playful, hop-around ski for the man who lives life off piste; who does his best work in the woods; who views groomers as a simple means to get to and from the glades. Featuring terrain-specific metal laminates, the Nordica Unleashed 98 Men's Skis offers an agile, twin-tipped rocker profile that floats in pow and bounces through bumps. And still manages to carry enough stability to use as an everyday driver when you're forced to stick to the front-country. $699.95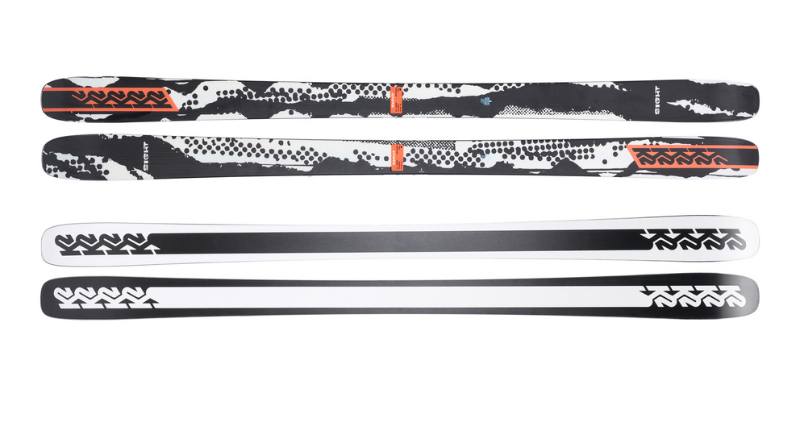 If you like to get your kicks at the park, here's a fun, trick-ready twin-tip that'll stand up to bashing pipe and rail (and criss-crossing tips and tails) all season long. Built around a snappy Aspen wood core with longitudinal carbon stringers for stiffness and durability, the 88 mm-waisted 2023 K2 Sight offers precision and stability for high-speed takeoffs and confident, no-wobble landings. So merry pranksters can focus on sticking trickier tricks — and know their ski has got their back. $399.95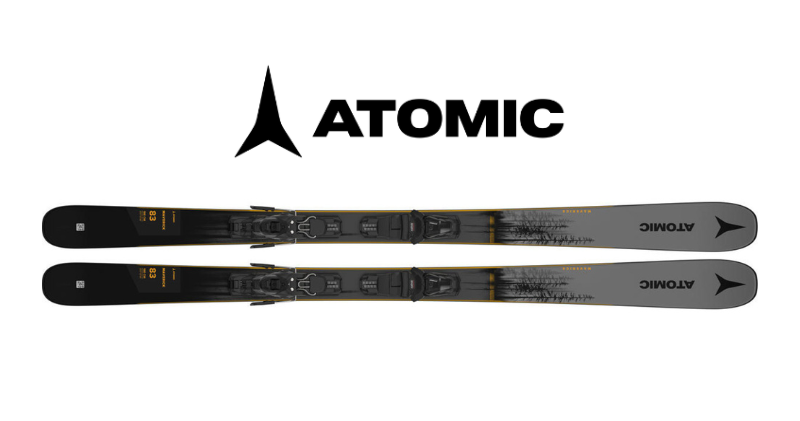 For laid-back dudes who love casually cruising the blues, Atomic's Maverick 83 Men's Skis and adjustable M10 GW bindings provide a sweet intro-level package. An easy-rider by definition, the Maverick's Omatic Core construction layers titanium and fiberglass over precision-milled poplar to distribute stiffness and flex along the length of the ski. This grounds the ski underfoot, while tapered tips facilitate early turn initiation. The 83 mm waist is just wide enough to stay afloat on powder days. $499.95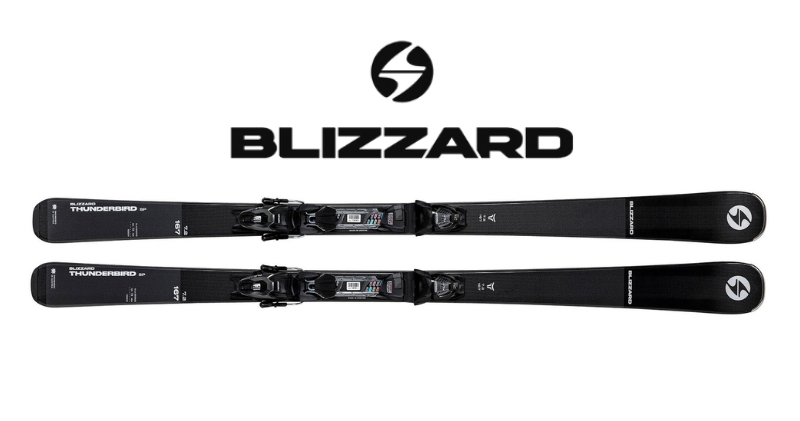 For new-ish skiers looking to push their skills to the next level, we'll always point to a ski that packs great performance at an approachable price point. For 2023, that's the Blizzard Thunderbird SP 7.2. It's a fun, forgiving ski designed to give evolving skiers flex and control, with a gentle camber that easily tips on edge, then smoothly glides through turns. With the included TLT 10 Bindings, the Thunderbird SP 7.2 is also a fine choice for big kids whose feet are still growing. $449.95
Read More: 
Ski & Snowboard Tune-ups: What, Why, When?
Looking for something else? Based in northeast PA, Ski Shack carries a full line of outdoor gear, clothing and accessories to help everyone in your family stay cozy, dry and safe in the great outdoors this season — no matter your experience or ability level.