Posted on
By Ski Shack
Posted in Skiing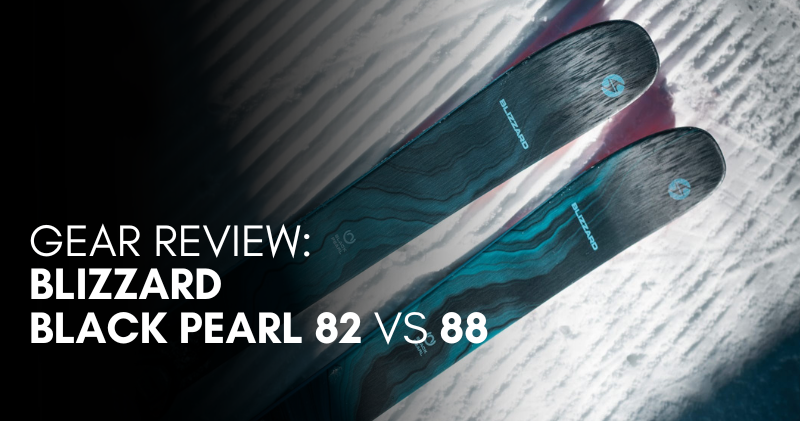 The Blizzard Black Pearl 82 and 88 are two of the most popular skis in the market, but what makes them different? Both are designed for advanced to expert female skiers looking for an all-mountain ski, but with different goals in mind. In this article we'll break it all down to help you decide which model is right for you.

Best for Groomers: Blizzard Black Pearl 82
The Blizzard Black Pearl 82 is a smaller lighter ski, built for a wider range of conditions. Its 82mm waist width provides excellent floatation in soft snow, while also offering a solid edge grip on harder snow and ice. It's a great choice for beginner to intermediate females who want a forgiving ski that can perform well in various conditions, and who prioritize versatility over specific characteristics. It's nimble performance makes this ski a great option for moguls too.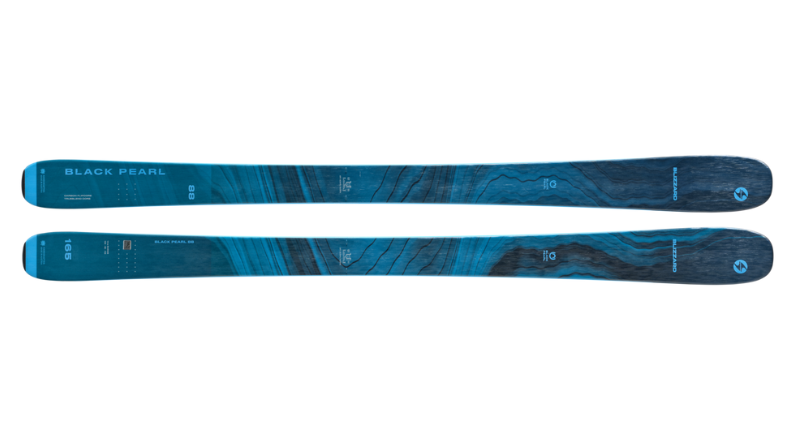 Best on Soft Snow: Blizzard Black Pearl 88
The #1 selling ski in North America, the award-winning Blizzard Black Pearl 88 is designed with soft snow in mind. With a waist width of 88mm, this ski is built for intermediate to advanced level skiers who prioritize performance in soft snow and who are looking for a ski that makes bigger, wider turns. If you're looking for a ski that's built specifically for soft snow, the Black Pearl 88 is the right choice.
Both Models Feature Similar Construction
In terms of construction, both skis are made with Blizzard's signature technologies. They feature a Sandwich Compound Sidewall and TrueBlend Flipcore technology, which makes both the 82 and 88 models very responsive and easy to handle, while also providing excellent power transmission.
What is TrueBlend Flipcore Technology?

A blend of poplar and beech is built into each ski using stringers of varying densities and lengths to allow for more precise flex control. Harder flex in the center where you need more strength and softer in the tip and tail for more forgiveness and an easy power release.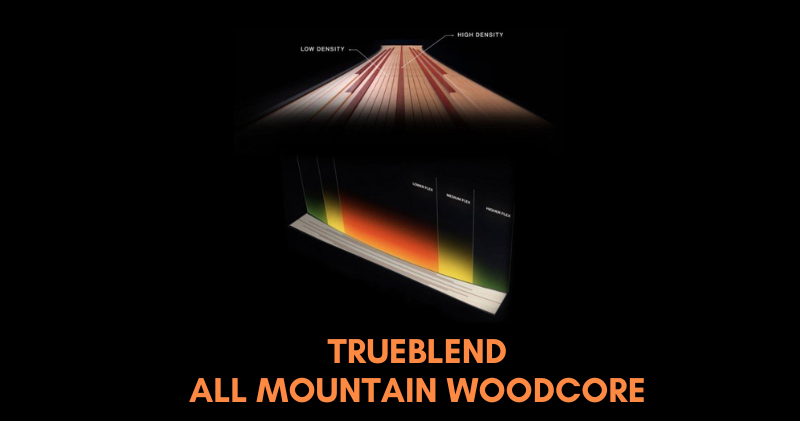 In conclusion, both the Blizzard Black Pearl 82 and 88 are excellent skis, but each is designed with a different goal in mind. If you're looking for a ski that can perform well in various conditions, the 82 is a great choice. If you're looking for a ski that excels in soft snow, the 88 is the way to go. No matter which one you choose, you'll be getting a top-quality ski that's built to perform.
Read More: 
Women-Specific Skis & Snowboards: What's the Real Difference?
Ski & Snowboard Tune-ups: What, Why, When?
Looking for something else? Based in northeast PA, Ski Shack carries a full line of outdoor gear, clothing and accessories to keep everyone in your family cozy, dry and safe in the great outdoors this season — no matter your experience or ability level.