Posted on
By Ski Shack
Posted in onewheel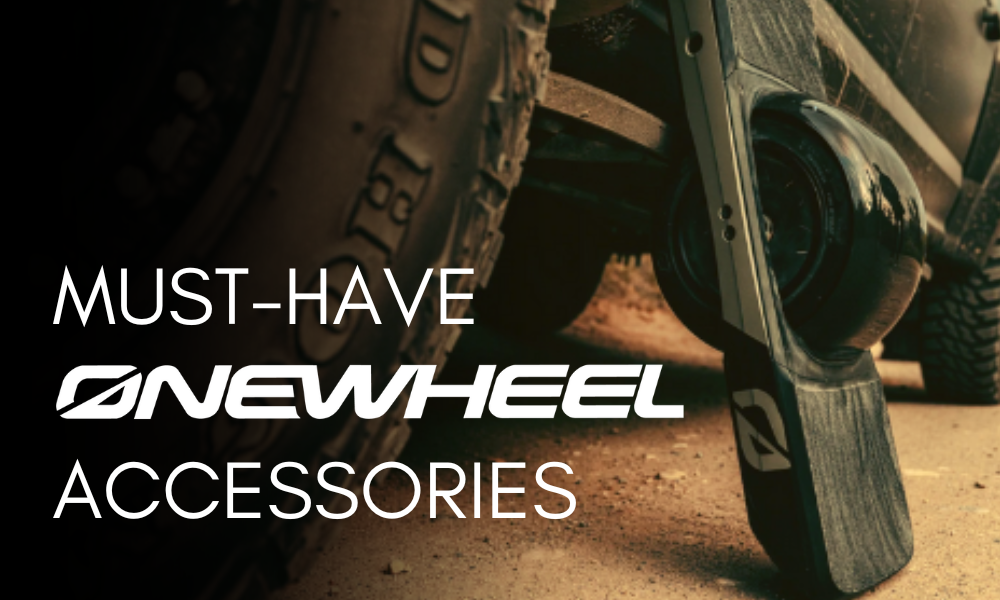 As NEPA's only authorized Onewheel dealer, we're always excited when this cool California company launches new gear. And we're stoked on what they're putting out this summer, which includes protection for wrists, a cool new fender that clicks on and off in seconds, and snazzy new railguards that style and protect Onewheel's powerful GT model.
While we're at it, let's chat about our top picks for indispensable Onewheel accessories. Whether you ride the ultra-transportable Pint or its faster, longer-running sibling, Pint X, or the top-performing GT — our resident Onewheel enthusiast has a few top products that enable him to shred farther, longer and more safely.
New to Onewheel? Learn more about which Onewheel is right for you. Interested in trying a Onewheel? Hit us up and we'll walk you through the basics with a free demo.
Or join us during one of our free, open-to-everyone monthly Onewheel group rides! We host these for our local Onewheel community at various locaitons in Lackawanna, Luzerne and Wyoming counties on the third Thursday of every month (May-October). We welcome riders of all experience levels, and you're new to the sport and want to try it, we have extra units you can use. We'd love to see you out there!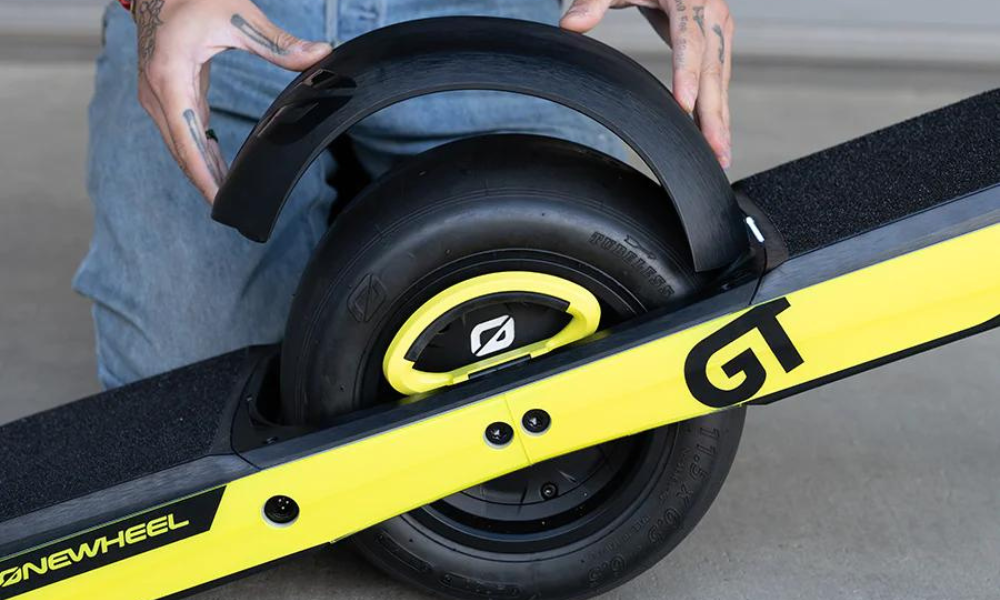 Whenever anyone buys a Onewheel from Ski Shack, we recommend adding a fender to keep rocks, dirt and debris from kicking up into your shins — so you can embrace the elements and keep your shoes (and board) clean too! (If buying online, make sure you get the correct fender for your model). This summer, Onewheel launched the GT Hybrid Fender. This new fender offers coverage and protection when you want it, but features a removable top that's easy to take off when you want to ride with an open wheel.  Secured with an anodized aluminum latch, the GT Hybrid fender lets you remove the top — and pop it back on — in seconds.
Need a Onewheel fender? Shop by model:
Fender — Onwheel GT
Fender — Onewheel Pint
Fender — Onewheel XR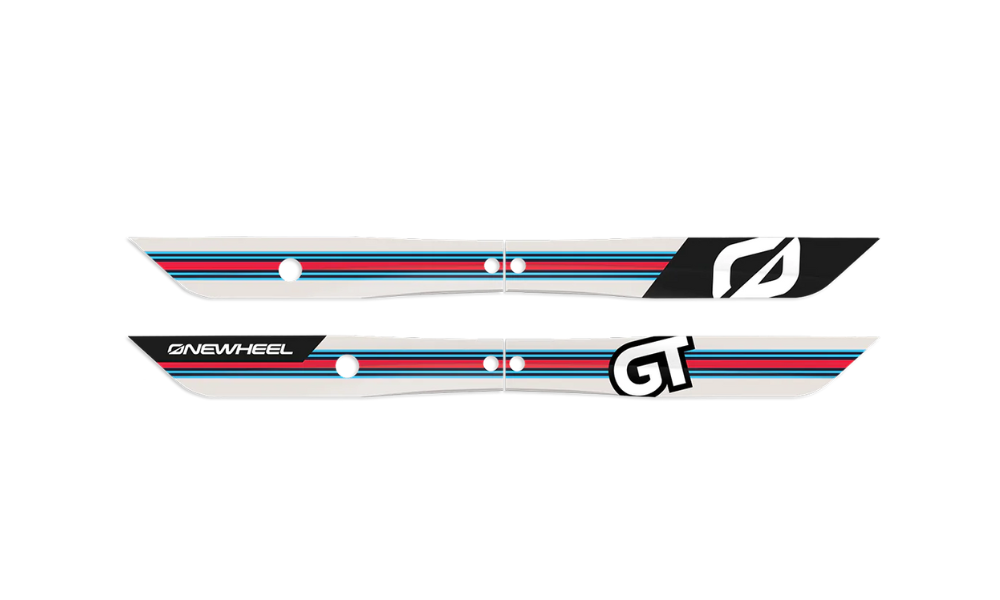 For new Onewheel riders, we definitely putting railguards on your board to keep your unit nice and new-looking as you learn to ride (new riders are more likely to bump/scratch their board). And (here's a hint): you'll also want to minimize scratches and cosmetic damage, as it'll help you re-sell your board in the future when you're ready to upgrade. Crafted with super-durable adhesive-backed plastic, Onewheel's Railguards come in fun colors and they've saved our personal rides from countless dings and scratches. This summer, Onewheel launched a new line of Race-Inspired GT Rail Guards (new colors include "Rally, "Sunfade" and "Track") to protect your board and customize your look.
Shop Railguards by model: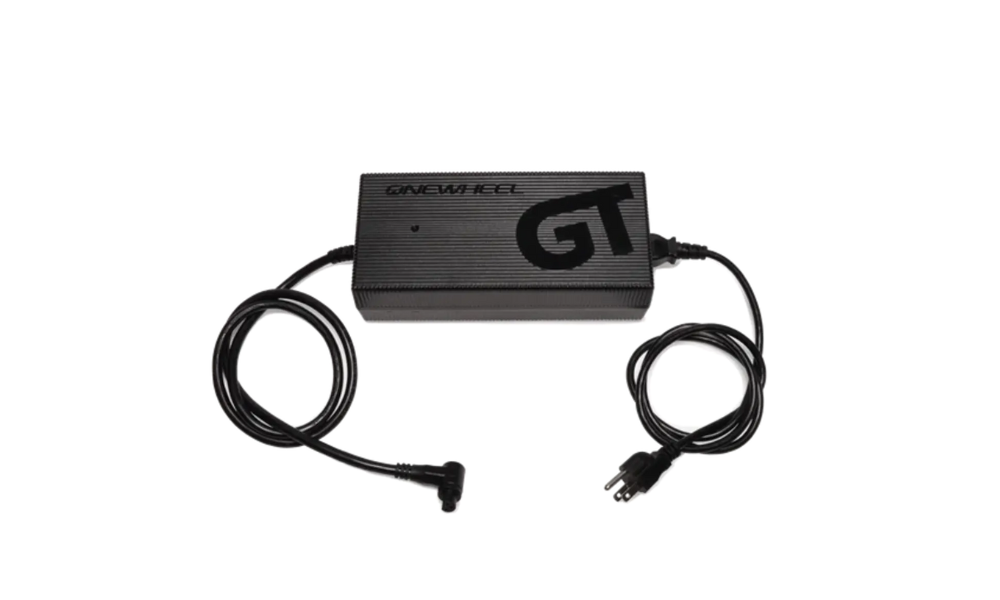 Every Onewheel comes with a standard home plug-in charger. But if you ride a lot (maybe you keep your Onewheel in your car so you can take a spin on your lunch break or after work?), an extra charger for car or office will help ensure that your rig is always amped up and ready to go when you are. We love the Pint Car charger, which lets you juice up your Pint while cruising from one destination to another, and they GT Hyper Charger, which will take your GT unit from fully dead to fully charged in 90 minutes — half the time of the standard GT charger, which takes 3 hours, 20 minutes
Shop Chargers:
Fast and smooth, riding a Onewheel feels like an embodiment of freedom and exhilaration. And the more comfortable you get, the more you'll start to push your limits. Protect your wrists with the Fxnction Ripper Wrist Guards — the first and only wrist guards built specifically for Onewheel riding! Reinforced with double plastic splints (the top side is removable if you prefer a more flexible fit) these glove less guards are lightweight, cool and offer ample support in the off chance your board gets away from you. Heavy duty plastic on the underside offers serious impact absorption but is pliable enough to flex upon impact.
Read More: 
Which Onewheel is Right For You?
Expert Review: Onewheel CT Features & Specs